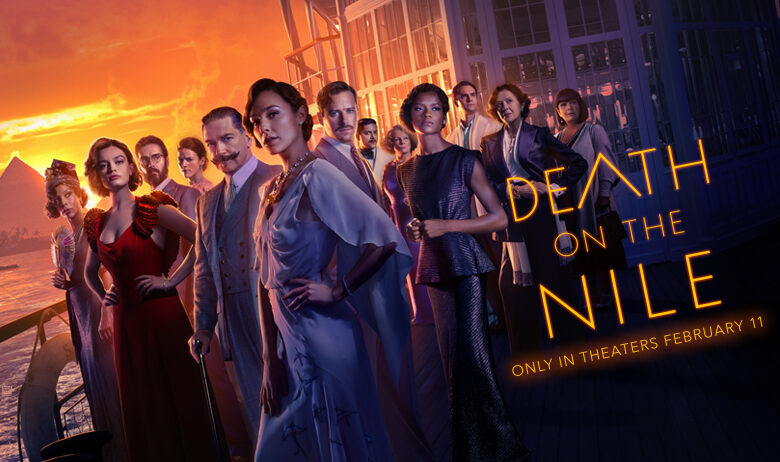 The Egyptian Pavilion at the British Museum in London witnessed a special show for the stars of the "Death on the Nile" stars.
The film stars were keen to take pictures among the Pharaonic monuments in the Egyptian Pavilion in London.
"Death on the Nile", directed by Kenneth Branagh, written by Agatha Christie, was released in Egypt on Wednesday. The screenplay is by Michael Green.
The movie is starring a large number of stars, most notably Johnny Depp, Kenneth Branagh, Penelope Cruz, Michelle Pfeiffer, Josh Gad, Willem Dafoe, Judi Dench, Daisy Ridley and Derek Jacobi.
The new film is the second part of the famous movie "Murder on the Orient Express", which completes the investigation of the murder of a wealthy American man who was traveling on the Orient Express, which is the fastest train in the entire world. There are 13 people who have fallen victim to suspicion of murder and will not leave the train until the murderer is found.
The company that produced the movie "Death on the Nile" revealed the first features of the cinematic work, after many delays due to the outbreak of the coronavirus.
The official page of 20th Century Studios, via Twitter, published the trailer for the new movie inspired by Agatha Christie's novel.
The awaited action fantasy movie received early reviews before its screening, Friday, in international cinemas, and succeeded in obtaining 85 percent of the reviews of film critics who watched the work.