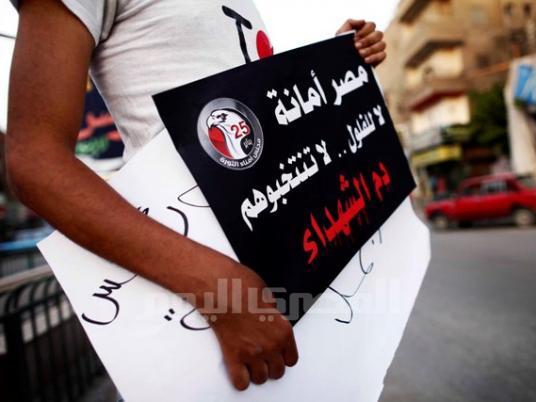 The State Commissioners Authority on Thursday recommended not to accept the lawsuit depriving members of the dissolved National Democratic Party (NDP) from practicing politics for 10 years.
The recommendation included members of the secretariats and the party's representatives in local councils and in parliament.
The authority also rejected a lawsuit dissolving the Specialized National Councils that the party had established.
The authority said in a report that the Constitutional Declaration of 8 July, which governs the affairs of the country during the transitional period just as all successive Egyptian constitutions, ensures political rights for all citizens, including nomination for elections and voting in referendums, which are democratic means to express views, choose leaders and government representatives, and elect parliaments that safeguard public interests.
The report also said nomination and voting in elections are most important aspects and applications of the exercise of popular sovereignty, as voters have the right to choose their candidates based on their confidence in their ability to express issues of their concern, or as candidates competing under fair rules in order to win seats.
Therefore, the report said, depriving NDP members of running or voting in elections violates the rights mentioned in the declaration. Also, depriving them merely due to their official posts without committing any felony is against the principle of justice and violates the concept of a state of law.
The report is advisory and non-binding for judges.
The Shura Council had in January of this year decided to ban NDP members from politics while it was discussing the law on political rights.
The ban specifically mentioned leaders and members of the general secretariat, the politburo and the policies secretariat who were in office on 25 January 2011, as well as members of the Shura Council in the two sessions prior to the revolution.
Edited translation from Al-Masry Al-Youm