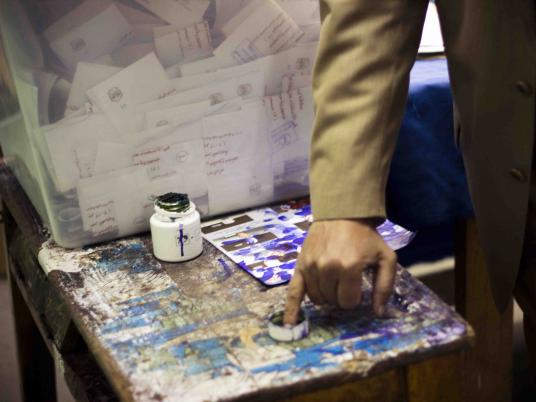 The National Council for Human Rights said it recorded 437 complaints in its final report on the first round of the constitutional referendum, held in 10 governorates Saturday.
According to local media, 350 of the complaints were referred to the High Judicial Elections Commission, which is supervising the vote. The council received complaints via email and landline and mobile phones.
The report said the main violations observed by the NCHR, a state body, included delays in opening polling stations, campaigning in front of stations, attempts to sway voters inside and outside the stations, and observers being kept or hindered from their duties by polling station heads and security who didn't recognize their permits to monitor the process.
It also cited people voting together in the same booth, bribing of voters, pre-marked ballots, access being denied to some voters, as well as poor organization at some stations.
Some voters' lists were not at the polling stations, the report added. Also, some polling stations closed early in spite of the decision to extend voting hours.
Several rights organizations had accused the NCHR of bias in its monitoring of the referendum. The body is headed by Hossam al-Gheriany, head of the Constituent Assembly, which drafted the constitution.
The referendum took place in Cairo, Alexandria, Aswan, Sohag, Gharbiya, Assiut, Daqahlia, North Sinai, South Sinai and Aswan, with the other governorates scheduled to vote on 22 December.