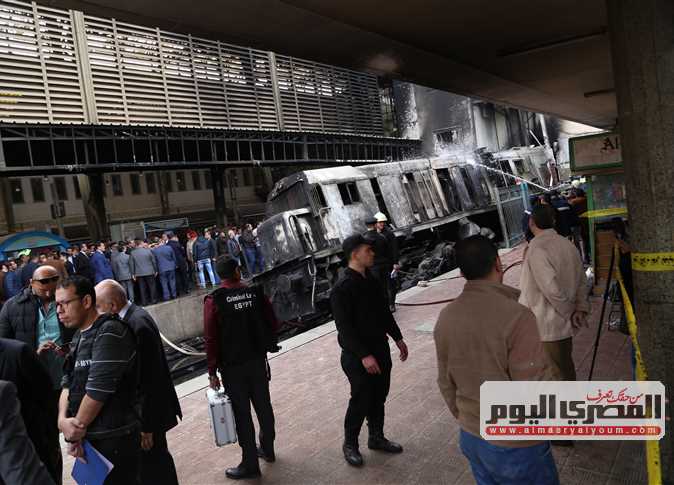 Mona Abdel Maksoud, head of the General Secretariat of Mental Health, offered her deep condolences to the victims' families over the deadly blaze at Egypt's Ramses Station and wished the injured speedy recoveries, while also urging people not to spread painful photos and videos.
In her telephone interview with Masr Anhrda (Egypt Today) on Channel One, Abdel Maksoud called on media outlets and social media users to stop sharing photos and videos of the victims, affirming that this would intensify their pain, adding that this completely contradicts with human values.
She added that the blaze caused severe pain and unbearable shock to the victims' families and the survivors, clarifying their extensive need for psychological support.
Issuing immediate directives accordingly, Health Minister Hala Zayed acknowledged in a press conference following the railway fire that several teams of psychological councilors are present at all the hospitals where the injured are receiving treatment, in order to provide them with the required aid.
In a similar vein, psychiatrists from these teams will be available with the traumatized victims to help them express their feelings, including anger, fear, sadness and more.
Abdel Maksoud mentioned that this process should be carried out professionally with no mistakes, stressing on the negative effect of certain expressions such as "it is okay". 
Pointing to the importance of letting the victims open up with their feelings of grief, Abdel Maksoud explained that the psychological councilors will be sensibly listening to whatever the victims are going through psychologically in order to help them avoid any expected complications like depression, anxiety or any other disorders.
In like manner, she assured that these teams are fully equipped to provide the victims or any of their family members with the vital psychological treatment. 
Zayed stated that 43 of the survivors are suffering from serious wounds, burns and fractures, pointing to their critical conditions.
Some of the injured were transferred to better-equipped hospitals, including the Coptic Hospital in downtown Cairo, in order to receive proper treatment. 
The fire erupted at Ramses Station after a train slammed into the platform, killing more than 20 and leaving 43 injured.