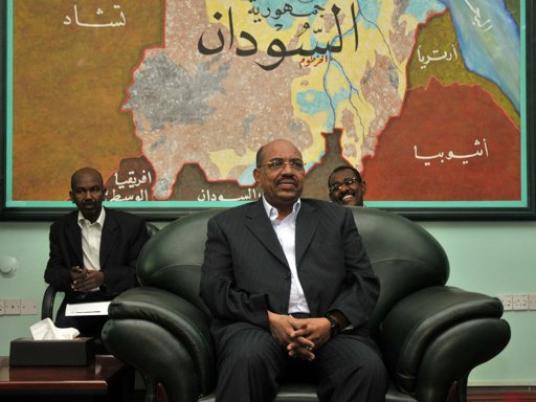 Chairman of the Sudanese National Congress Party's political committee Mohamed al-Hassan al-Amin denied that Sudan has closed border crossings with Egypt, stressing that Sudan-Egypt land, sea, and air ports are working normally.
Sudan is keen on strengthening relations with Egypt and Eritrea, political secretary of the party Obaidallah Mohamed said. "Relations are tense with Egypt in the meantime, but have not reached the point of shutting down crossings", he told Sputnik news agency.
"Sudan is working with great interest to recover its 'occupied' territories," said the head of the party's foreign relations committee Kamal Ismail, stressing that the Halayib area belongs to Sudan.
Sudan's ambassador to Cairo Abdel Mahmoud Abdel Halim, who is currently in Khartoum, said he will meet with the Sudanese ministers of interior and defense.
He added on Tuesday that his government will decide whether he should return to Cairo or not within 48 hours. Halim said he will meet as well with Sudanese President Omar al-Bashir to discuss the issue.
The Sudanese Ministry of Foreign Affairs delivered a message to the President of of the UN Security Council Kazakhstan to renew its demand for the Halayib triangle border area to be joined to Sudanese territory.
Sudan, which has been raising the issue since 1958, asked for the message to be circulated to the UN Security Council's members and that they deal with the message as an official document.
Relations between Egypt and Sudan have soured in recent months by disputes over the ownership of the Halayib triangle border area, and over the broader issue of the use of water from the River Nile that passes through their territories.
The triangle lies between Egypt and its southern neighbor and the borders have been contested by Sudan since 1958. Cairo says it is Egyptian territory.
Sudan recalled its ambassador from its northern neighbor for consultations on January 4. Egypt's state news agency MENA later quoted the foreign minister as saying the notification of withdrawal was related to the land dispute.
Edited translation from Al-Masry Al-Youm