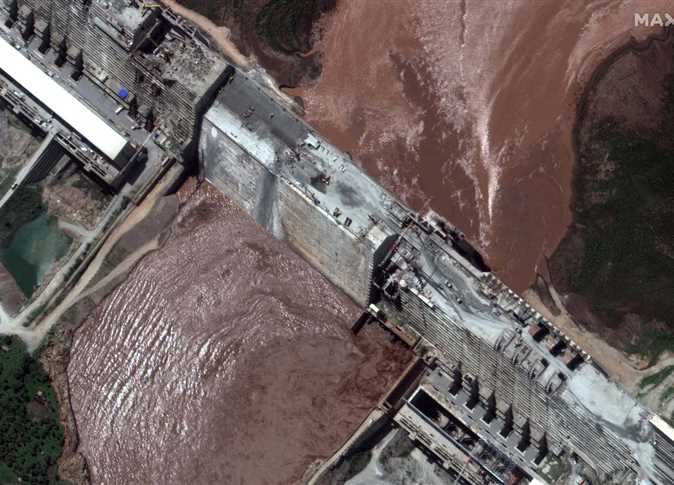 A day into resumed negotiations with Egypt and Ethiopia on the filling and operating of the Grand Ethiopian Renaissance Dam (GERD), Sudan halted its participation in the talks, demanding to meet with the African Union experts and observers who are overseeing the negotiations, according to Sudan News Agency.
The Sudanese Ministry of Irrigation and Water Resources released a statement saying that after the tripartite ministerial meeting on Sunday, Sudan submitted a request to meet with African Union experts and observers that same evening, did not receive a response.
Instead, Sudan was invited by the Union to continue direct negotiations with Egypt and Ethiopia, which prompted the country to pull back, stressing its firm desire to include the African Union in the negotiation process.
The Ministry affirmed its adherence to the negotiation process, under the auspices of the African Union, provided that experts play a more prominent role in facilitating the process. It also expressed its commitment to the principle of "African solutions to African issues".
Egypt, Sudan and Ethiopia resumed negotiating on Sunday over filling and operating GERD after an approximate two-month hiatus that began in November.
The three parties have held several rounds of negotiations over the past years, but have ultimately failed to reach an agreement.
The construction of the dam, which began in 2011, is considered to be one of Egypt's most serious water issues.
Egypt, which relies considerably on freshwater from the Nile, has voiced fears that the GERD would negatively impact the country's water supply, and has insisted that measures be put in place to protect downstream countries in case of drought during the dam's filling process.
Ethiopia, on the other hand, has stressed the importance of the project to bolster its economy, where more than half of the population currently lives without access to electricity.
Sudan is somewhat caught in the middle of the conflicting interests of Egypt and Ethiopia. There is potential for the country to develop further with the GERD's operation, but government officials worry that it could also threaten preexisting dams.
Edited translation from Al-Masry Al-Youm