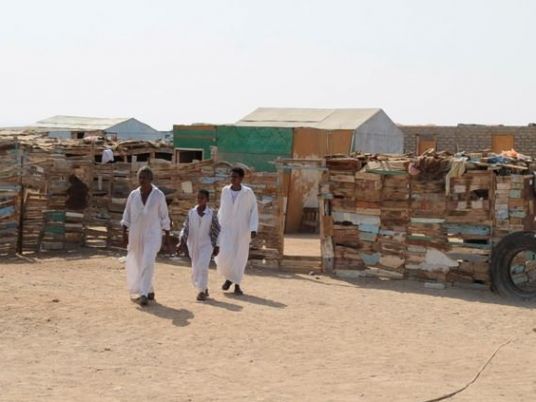 According to the Sudan Tribune, Sudan officially objected on Thursday to the maritime border demarcation agreement signed between Egypt and Saudi Arabia in April 2016, stating that the contested Halayeb Triangle is not Egyptian territory.
The Tribune wrote on its website that the Sudanese government had sent a letter to the United Nations earlier this month declaring its "full rejection" of the Egypt-Saudi agreement because it includes "the Sudanese Halayeb Triangle" as part of the Egyptian maritime border.
"The Republic of Sudan, therefore, rejects and does not recognize any legal or sovereign measures that are taken by virtue of the occupation of the Arab Republic of Egypt to the land and Maritimes zones of the Halayeb Triangle," read Sudan's letter to the UN.
Halayeb and Shalateen, also known as Halayeb Triangle, has been an issue of contention since the late 19th century.
The Halayeb Triangle, which includes the three main towns of Halayeb, Abu Ramad and Shalateen, stretches over 21,000 square kilometers.
In 1899, when Britain occupied Egypt and Sudan, the Anglo-Egyptian Condominium Agreement for Sudan set the political boundary between the territories at the 22nd parallel, placing the Halayeb Triangle inside Egyptian borders.
The area remained under Egyptian-Sudanese joint control until the dispute resurfaced in 1992, when Sudan allowed a Canadian oil company to search for petrol in the waters off Halayeb. Negotiations began, but the company pulled out of the deal until sovereignty was settled.
On occasion, Sudanese President Omar al-Bashir makes a statement that the Halayeb Triangle is Sudanese land.
Bashir threatened to take the issue to the United Nations Security Council if Egypt refused to negotiate over the territory.
Edited Translation from Al-Masry Al-Youm