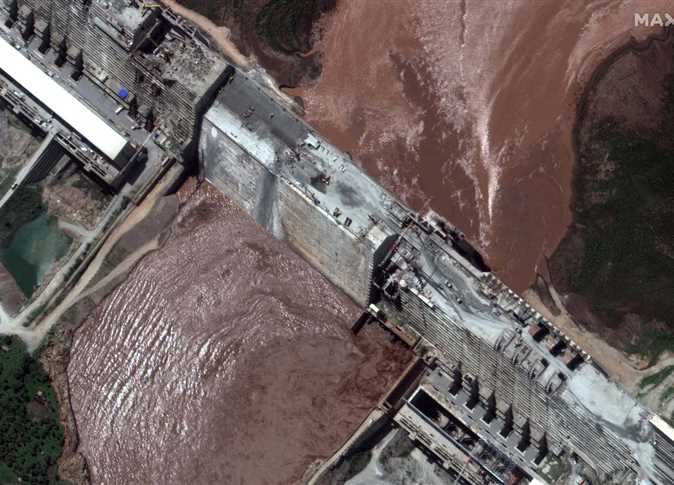 Sudanese Prime Minister Abdalla Hamdok expressed his country's readiness to engage in any initiative that leads to a peaceful solution to the Grand Ethiopian Renaissance Dam (GERD) crisis.
In his speech to the United Nations General Assembly on Saturday, Hamdok said: "We renew our position rejecting any unilateral measure and the need to reach a binding agreement on filling and operation to spare our country the damage that threatens the livelihoods of half the population of Sudan."
"We also renew our readiness to participate in any initiative or peaceful move that leads to an agreement that meets the interests of all parties."
Hamdok stressed that "We suffered some damages during the first and second filling, despite the multiple precautionary measure.
He noted that bringing the GERD issue before the Security Council came to strengthen the current negotiating umbrella under the African Union.
Egypt and Sudan say they want a legally binding agreement, while Ethiopia says any pact should be advisory.
Egypt and Sudan consider the dam a threat to their vital water supplies, while Ethiopia considers it essential for development and doubling its electricity production.
The downstream nations fear possible blows to water facilities, agricultural land, and overall availability of Nile water.
They presented the GERD issue at a UN Security Council hearing in July in hopes of bringing more international players into the negotiation process.
Following the hearing, the Security Council issued a statement encouraging the three countries to resume negotiations under the auspices of the African Union, and to reach an agreement within a set amount of time. It also warned each country against unilateral measures.
Negotiations over the dam between Egypt, Ethiopia, and Sudan have stalled for years, with the three parties ultimately failing to reach any agreements.
The disputed dam is the largest hydroelectric project in Africa, with a cost of more than four billion dollars.