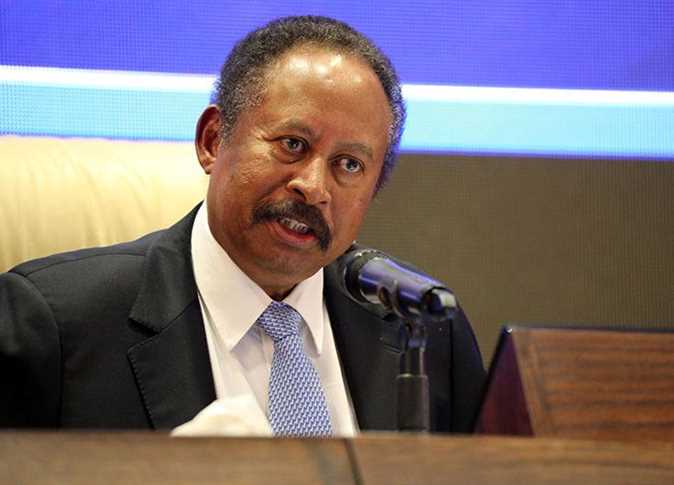 Sudan on Thursday sent a letter to the United Nations Security Council regarding developments in the Renaissance Dam crisis, warning that filling the dam without reaching a tripartite agreement would compromise the safety of the Sudanese Roseires Dam and endanger the lives of millions.
It added that the time remaining to reach a mutually satisfactory agreement on the filling and operation of the dam is "narrow and critical."
Sudan asked the Security Council to invite the leaders of Egypt, Sudan, and Ethiopia to display their political will and their commitment to resolving the few remaining issues, and urged the parties to adopt the comprehensive draft that Sudan presented in recent negotiations as a basis for action to complete the final agreement on the dam.
It stressed the need to discourage any unilateral measures that would endanger the safety of the operation of the Roseires Dam, and consequently, the lives of the millions of people who live in the surrounding area.

Khartoum called on everyone to work hard to reach a historic agreement that would turn the Nile Basin into a catalyst for cooperation instead of a cause for conflict and instability.
Recent negotiations led to great progress in major technical issues, but the dispute still remains charged regarding some basic legal issues. This is what prompted Sudan to request that prime ministers provide the required political support, the letter said, explaining that Sudan believes that the best way forward is to use the draft agreement of June 14, which comprehensively and equitably accommodates the interests of all parties and can pave the way for the conclusion negotiations.
Sudanese Prime Minister Abdullah Hamdok also discussed the crisis with the President of South Africa Cyril Ramaphosa in a phone call on Thursday, with the two men agreeing that this issue could only be solved through negotiation. They urged Egypt and Ethiopia to return to the talks as soon as possible.
In Addis Ababa, the Ethiopian News Agency stated Thursday that preparations were underway to organize a global e-campaign to support the construction of the dam by Ethiopian expatriates and friends of Ethiopia. It added that the campaign will be organized through the United Ethiopian Organization for Peace and Reconciliation, a civic organization based in the United Kingdom, in cooperation with the Global Knowledge Exchange Network, with the aim of introducing the international community to the dam and the process of negotiation, and raising funds to complete it.
Edited translation from Al-Masry Al-Youm