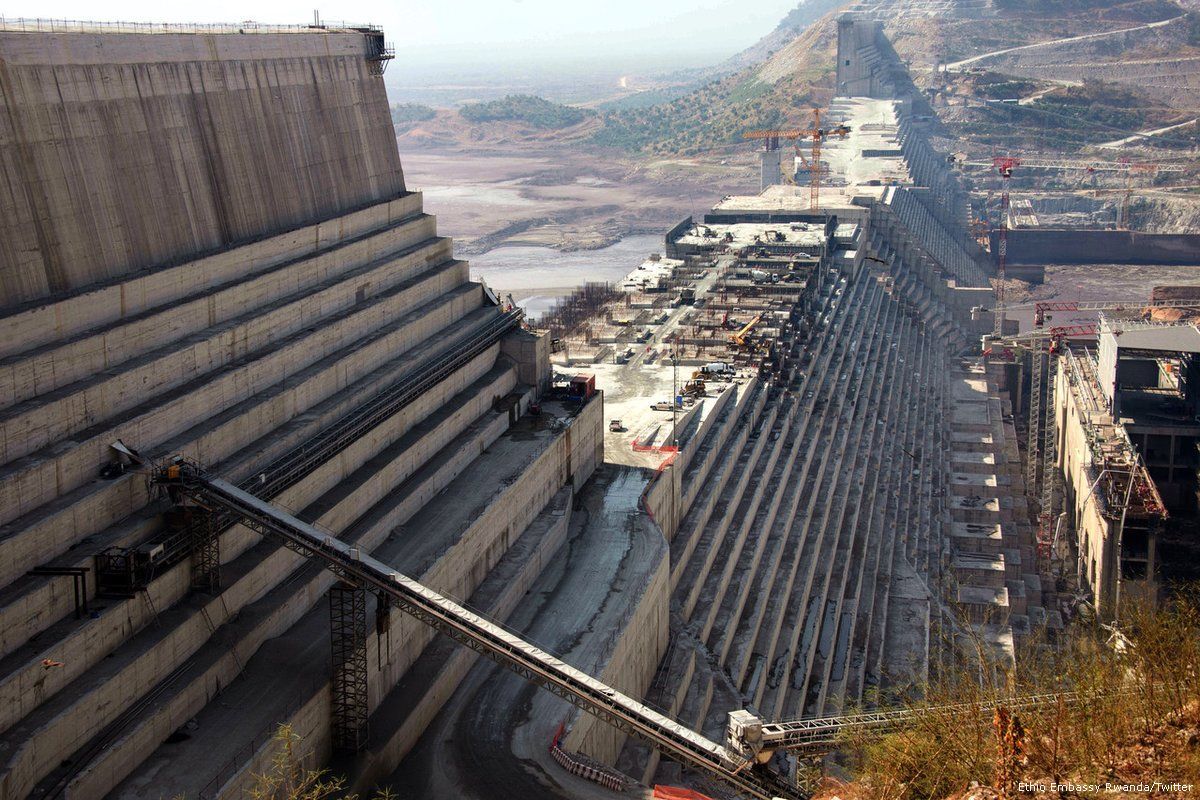 Sudanese Prime Minister Abdullah Hamdok said that President Abdel Fattah al-Sisi's comments in April on negotiations around the Grand Ethiopian Renaissance Dam indicate the seriousness of the issue.
Back in April, Sisi warned that "all options are open" when it comes to the dam, which major media outlets interpreted as a threat to Ethiopia.
During an interview with CNN on Wednesday, Hamdok said: "The issues related to the Renaissance Dam are very serious, and I think that when President Sisi made this statement he wanted, as we want it, to emphasize the seriousness of the issue before the international community, especially as it is linked to the safety and security of millions in Egypt and Sudan."
He continued, "We want the rest of the world to understand the importance of this situation and to make it clear that the issues related to the Renaissance Dam can be resolved within weeks in accordance with international law."
Hamdok stressed that failure to reach an agreement on filling and operating the Grand Ethiopian Renaissance Dam would place Sudan "at the mercy of Ethiopia" with regard to the distribution of the Nile water.
Sudan, Egypt, and Ethiopia have held several rounds of negotiations over the past years, but have ultimately failed to reach an agreement.
The construction of the dam, which began in 2011, is considered to be one of Egypt's most serious water issues.
Egypt, which relies considerably on freshwater from the Nile, has voiced fears that the GERD would negatively impact the country's water supply, and has insisted that measures be put in place to protect downstream countries in case of drought during the dam's filling process.
Ethiopia, on the other hand, has stressed the importance of the project to bolster its economy, where more than half of the population currently lives without access to electricity.