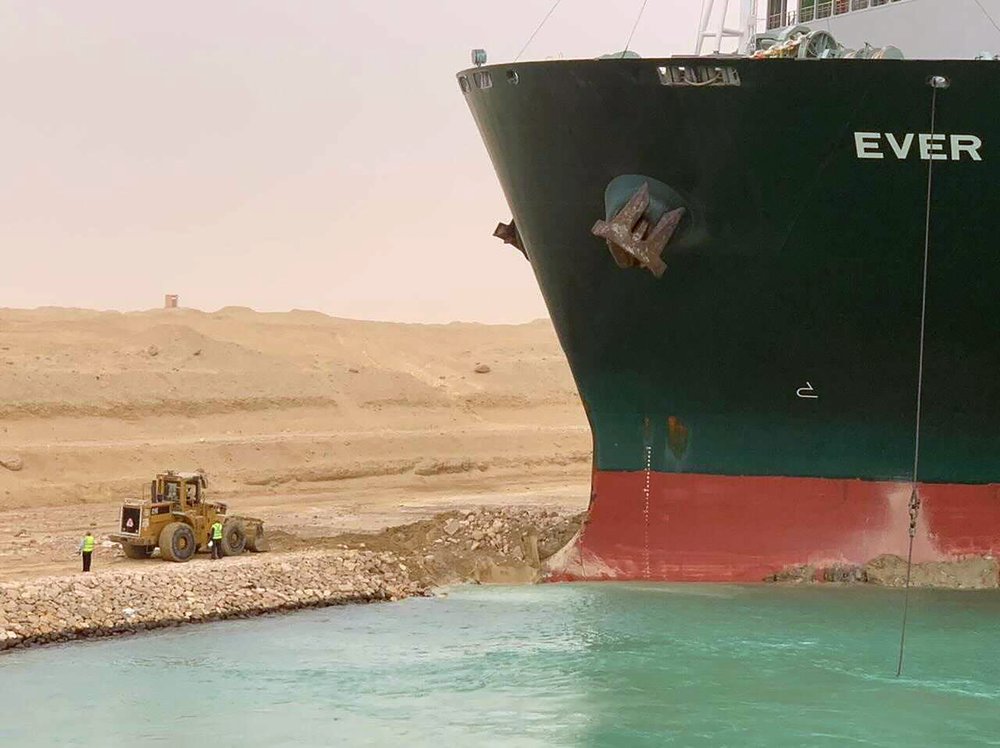 An anonymous source in the Suez Canal Authority told Reuters that an Egyptian court has issued an order to detain the Ever Given container ship in the Suez Canal amid compensation negotiations with the ship's owner. 
The ship ran aground in the canal in March, causing all traffic to stop for nearly a week and costing companies and the authority billions. 422 ships were stalled during the incident.
The Ever Given has remained in a lake between the two ends of the canal since it was re-floated on March 29, with the authority conducting investigations into its grounding.
Two sources with the authority said that the results of the investigation are expected to be announced by the end of the week.
The ship's owner, Japanese company Shoi Kisen, also told Reuters that the ship has not obtained permission to leave the waterway, affirming that discussions are ongoing around compensation. 
Yumi Shinohara, deputy manager with owner Shoei Kisen's fleet management department, confirmed that the authority had submitted a compensation request, without giving further details.
Reports from early April suggest that the authority is seeking up to one billion dollars in damages.
The Ever Given will not leave until the investigation is completed and compensation is paid, Osama Rabie, head of the Suez Canal Authority, told Egyptian television last week.
He stated that the canal suffered severe damage to its reputation, in addition to losses in freight charges and the cost of the rescue operation. He stated that he hoped the matter would be settled amicably.
Sources told Reuters last week that insurers would bear most of the costs of the ship's crisis, with payments expected to reach hundreds of millions of dollars.
Edited translation from Al-Masry Al-Youm