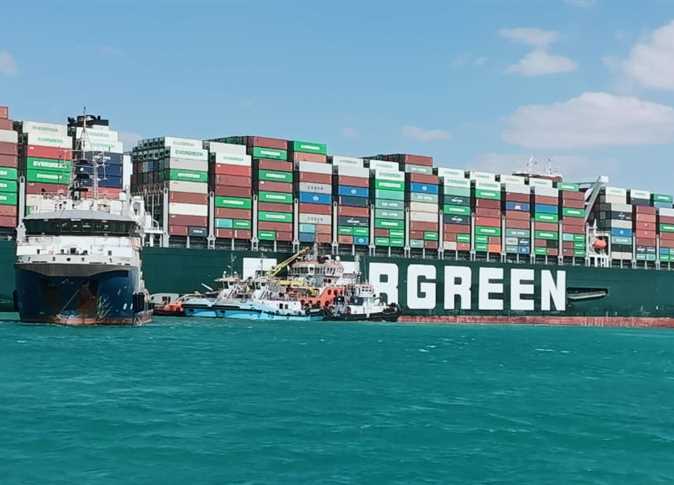 The Suez Canal Authority is seeking one billion dollars in compensation from the Ever Given container ship's owner company Shoei Kisen, as a result of the dayslong disruption of the canal and the subsequent financial losses, Lieutenant-General Osama Rabie, head of the Suez Canal Authority, said.
Rabie the statement in a phone call to the "Ala Masouleyety" (On my responsibility) TV program, where he added that the value of the goods aboard the ship amounted to US$ 3.5 billion.
According to Rabie, a reduced compensation ranging between 5 and 15 percent will be given to the ships affected by the stranding of the vessel, depending on the period of time each had to wait. 
Rabie announced that President Abdel Fattah al-Sisi had instructed the purchase of the largest dredges and locomotives for the Suez Canal following the incident.
He said that about 800 people contributed to refloating the ship back, and for their efforts, the authority will organize a celebration at 11 am for the all involved.
Edited translation from Al-Masry Al-Youm