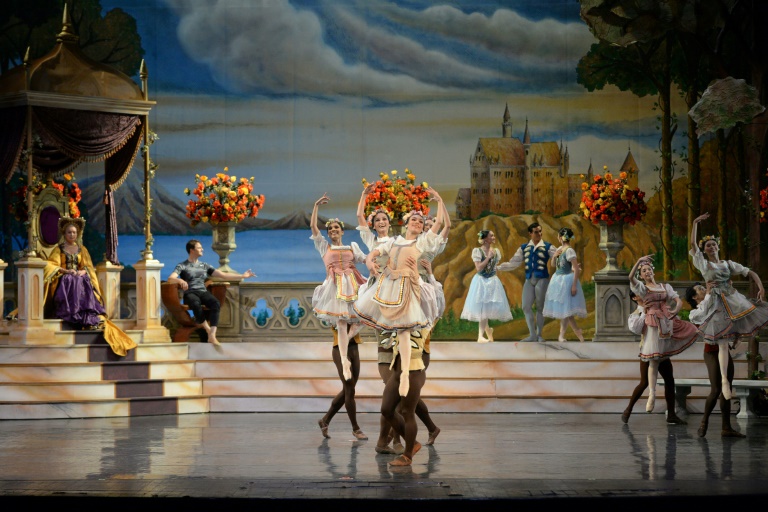 Russian composer Tchaikovsky's Swan Lake ballet will be performed in seven concerts at the Cairo Opera House's Main Hall on February 25-29, including a matinee concert at February 27 and March 3, the Cairo Opera Ballet Company said.
The concerts will be supervised by the ballet's art director Armenia Kamel, featuring the participation of the Cairo Opera Orchestra led by Maestro Nair Nagy.
One of the world's most famous ballet, the Swan Lake narrates the story of a prince in search of true love and a princess cursed to live as a swan.
Following an argument with his mother who wishes to choose a bride for him, Prince Siegfried storms out of his palace to the garden. There he finds himself entranced by swans at the lake, who suddenly transform into beautiful women.
Odette, the swan princess, informs Siegfried she was put under a spell which turns her into a swan during the day and can only be broken by true love's kiss.
Falling for Odette, Siegfried chooses her as his bride and took her home to his mother. Alas, the moment would be broken by the appearance of evil magician Von Rothbart – the very same sorcerer who cursed Odette.
As Siegfried readies for battle Odette immediately stops him, warning him that if Rothbart dies she will forever remain a swan. The magician then takes Odette away.
Now captive in his lair, Odette is helpless as Rothbart casts a spell on his daughter Odille to resemble Odette, thereby fooling the prince. However, Siegfried uncovers the deception and sets out to search for the real Odette, leading to a final confrontation against the evil magician and a battle for true love.
The ballet made its Egyptian debut in the hands of Abdel-Moneim Kamel. However, his wife Erminia made her own vision of it, adding a bridge between acts three and four, while simultaneously making the story more concise, bringing it down from four hours to two and half hours in length.
The late Abdel-Moneim Kamal is considered a magician of Egyptian depiction of classic ballet. In addition to Swan Lake, he made the Egyptian version of iconic ballets including The Nutcracker, Cinderella and Romeo and Juliet.
Edited translation from Al-Masry Al-Youm