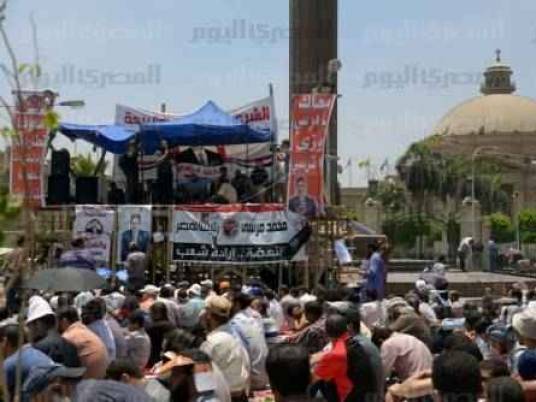 The tense aftermath of the 30 June protests and the subsequent overthrow of President Mohamed Morsy has continued with another week of violence and unrest across Egypt.

Egypt has witnessed a ratcheting of tensions between opponents and supporters of the ousted president, as well as an escalation of violence in the unstable Sinai Peninsula.

An explosion on the Sinai gas pipeline last week marked its first sabotage in a year last week.
Attacks against military ambushes in Sinai meanwhile increased, while the amy stressed its combing operations to root out jihadi militants was going to plan.
Bloody clashes between Morsy's opponents and supporters also left 13 dead and many more injured in the Alexandria neighbourhood of Sidi Gaber.
Clashes in Cairo's Manial district meanwhile left six dead.
However the worst incidence of violence took place outside Republican Guard House in the east of the capital, where the army opened fire on pro-Morsy crowds, killing 51 and injuring 430 others.
Morsy's supporters staged a million-man protest at the end of the week, as they called for renewed protests in Rabea al-Adaweya and Nahda Square.
The president's supporters, who refuse to accept Morsy's 3 July overthrow calling it a military coup, also staged marches at Republican Guard House, Ramsis and Giza Square to demand Morsy be reinstated.
Meanwhile, with the onset of Ramadan, thousands of anti-Morsy protesters hosted Iftars in public spaces in Cairo and other governorates across the country with the hope of maintaining the perceived successes of the 30 June coup.
Edited translation from Al-Masry Al-Youm