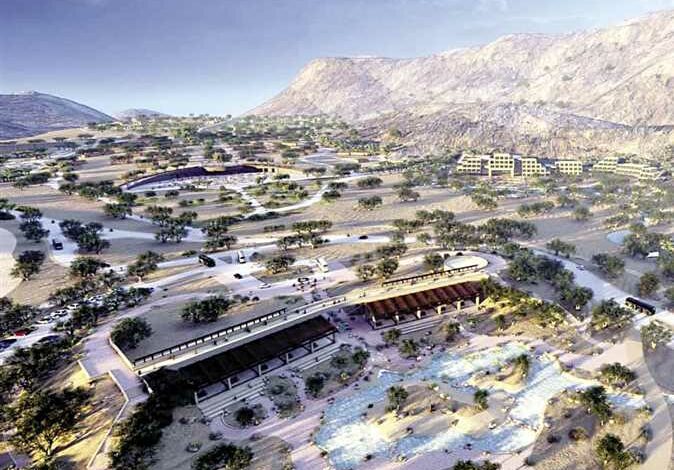 The head of the Sinai Reconstruction Authority, Mohsen Saeed, announced that a Peace Square project will be part of the state's 'Great Transfiguration' project to develop the St. Catherine area into a spiritual tourism destination.
During a phone interview with Al-Hayat satellite channel, Saeed explained that the Peace Square is being built on an area of four acres, with a marble floor, and will be where celebrations are held.
The St. Catherine area is sacred to the Abrhamaic faiths as it is believed to be where God had transfigured, he added, and so the project aims to do the area justice by attracting spiritual, religious, and environmental tourism to the St. Catherine area, revitalizing it.
The project includes a large theater for holding celebrations for the world heritage of St. Catherine, alongside shops, and various hotels in the city, Saeed said.
He explained that a five-star mountain hotel has been built, which will have 150 rooms, in addition to renovating the existing eco-lodge.
There will also be new hostels with about 250 rooms, he said, providing all sorts of hotels with various options.
Competition is underway between four major tourism companies to operate these hotels, Saeed added.
The 'Great Transfiguration'
Egypt is preparing to complete constructions for its "Great Transfiguration on the Land of Peace" project at the city of St. Catherine, that aims to highlight the value of the city through its history, heritage and spiritual value.
Prime Minister Mostafa Madbouly on Thursday inspected the progress of work being done on the project.
He also followed development work at St. Catherine International Airport.
The St. Catherine Area is registered on the UNESCO World Heritage List due to its unique historical, religious and environmental landmarks.

The project includes establishing a mountain resort, which Madbouly inspected along with Housing Minister Assem al-Gazzar, who explained that the resort will include four villas, 17 chalets, and a reception building.
The project will establish a commercial area that includes 16 bazaars, which will support the city economically and provide a service outlet for visitors. A social club is planned on an area of 1,600 square meters will also provide sports and entertainment services to the people of the city.