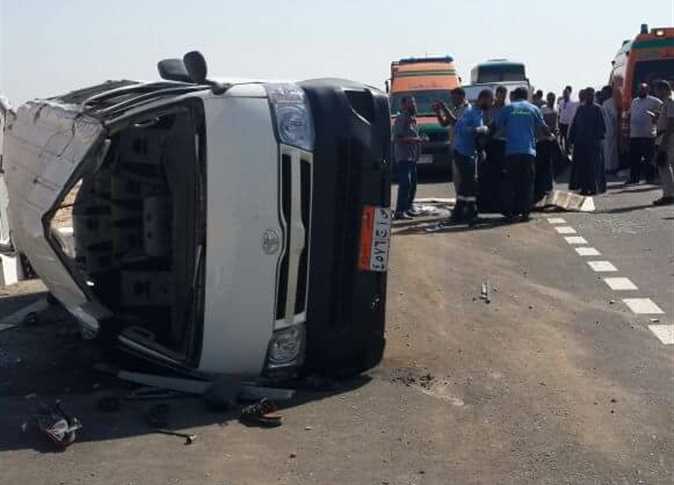 Three young men were killed, and two others were injured, in a major car accident in a water channel on the al-Hamoul-Baltim road, Kafr al-Sheikh Governorate.
The bodies of the dead and injured were transferred to Baltim Central Hospital.
The Operations and Crisis Management Room of Kafr al-Sheikh, and the Operations Room of the Health Directorate, received a signal that a car had overturned on the Hamoul-Baltim road in a water channel.
This led to the death of three people and the injury of two others with separate bruises in the body.
An official claim was recorded with prosecutors and investigations into the cause of the accident are currently underway.