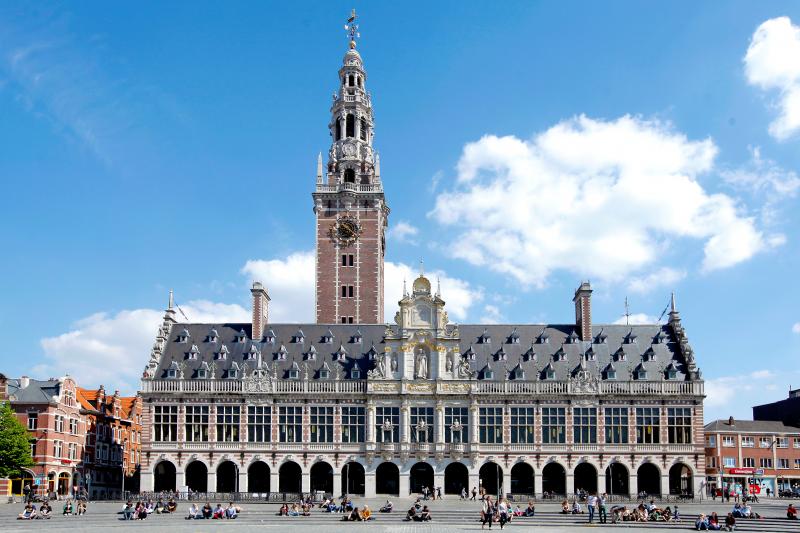 Germany's ten most deeply-rooted applied science universities have agreed to open campuses in Egypt, in a signing with President Abdel-Fattah al-Sisi and Minister of Higher Education Khaled Abdel Ghaffar, the minister announced on Monday.
In a phone interview with the "Ala Mas'ouliyati" (I Take Responsibility) television show, Sada Al-Balad channel, Abdel Ghaffar said that it was President Abdel-Fattah al-Sisi's vision to establish world-recognized universities on Egyptian grounds, in an effort to compete with universities abroad, and improve the overall education process.
"Today, we signed a cooperation agreement with around 10 universities in several parts of Germany including: Munich, Berlin…Cologne, Bremen and Münster – highly esteemed universities which specialize in applied sciences, a field which Egypt needs."
He clarified that the difference between traditional and applied universities lies in the practical training that each graduate receives, as applied universities give graduates the experiences they need to enter the market without training, as opposed to traditional universities.
"Two thirds of Germany's universities fall under the applied sciences category." he added.
Under the Egyptian-signed agreement, these universities will open branches in the country that have "a German president, German professors, German acceptance and grading standards, and German-issued certificates," he continued, adding that the certificate will allow each graduate to work anywhere around the world, just like a German graduate.
The universities will reportedly open in the New Administrative Capital alongside new Canadian, American, Italian and Austrian Universities, and begin accepting students in 2020.
The universities will focus on majors which the country is in dire need of, such as medicine-manufacturing technology, food industry technology and agricultural technology.
Other majors will include computer technology, robotics and artificial intelligence.
As for the application process and acceptance terms, each university will have its own based on its abroad counterpart. Students will apply online, and each country will determine the acceptance terms of its own universities.
In similar news, Minister of Education Tarek Shawki signed a new cooperation agreement with Gerd Müller,  the German Federal Minister of Economic Cooperation and Development, following a year of negotiations between the Egyptian and German sides.
The German side affirmed its support for the Ministry of Education, in the latter's quest of revolutionize the field, particularly technical education. Shawki also affirmed Egypt's focus on increasing the quality of technical education, and improving students' abilities to compete with European countries.
He added that the core principle to achieving this would be training teachers with the necessary technical skills, so that both the professors and students are employable by the national and international market.
In the signing ceremony, Shawky stated that "Germany is a strategic partner under Abdel-Fattah al-Sisi's time," adding that this marks "the first time Egypt is moving forward with a comprehensive deal of this magnitude."
Shawki outlined the deal as having two main axes: first, that Germany and Egypt will together establish a committee to monitor the quality of technical education, and establish a center to train teachers and technical education invigilators.
He added that the deal includes creating new joint schools in cooperation with the private sector, and dual education in different governorates. Moreover, training for teachers will be included, as well as revolutionary curricula and teaching methods in cooperation with Germany.
Egypt already has such international universities open on its grounds as The American University in Cairo (AUC) and the German University in Cairo (GUC), among others.
Higher education in Egypt is considered among the strongest in the Arab world. Egyptian universities clenched nine slots from the 32 top universities in the region in 2018, making Egypt the most represented country on Times Higher Education's World University Rankings.