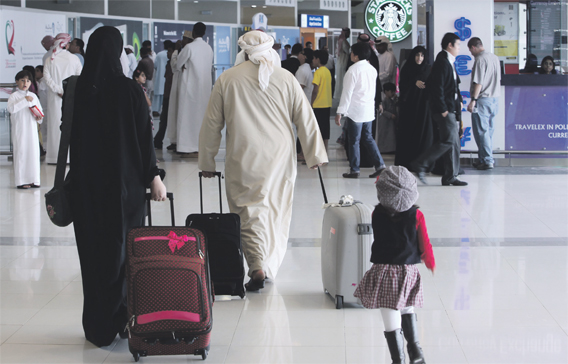 About 10.5 million tourists visited Egypt from January 2012 to the end of November, an increase of 17.4 percent as compared to the same period in 2011. Tourism brought in revenues of US$9.37 billion this year, said Tourism Minister Hesham Zaazou.
"Indicators show there is a demand for Egypt as a tourist destination," the minister said, stressing the need to develop the tourism industry.
Zaazou made the statement during a meeting of the General Assembly of the Egyptian Federation of Chambers of Tourism headed Elhamy al-Zayat on Wednesday evening.
However, political events that have occurred since November — including President Mohamed Morsy's passing of a controversial constitutional declaration, and the protests against the constitutional referendum that led to deadly clashes — resulted in a 25 percent loss in occupancy rates at various tourist destinations at the end of the year, Zaazou said. There was also a decrease in tourism investments, and some existing investments were halted due to the unrest.
Egypt loses about 18 thousand seats on regular flights for various airlines operating in Egypt each week, Zayat said, claiming that this represents a disaster for the tourism sector, as the tourists who arrive on these flights are typically top spenders.
Low hotel occupancy rates during the tourism season add to the crisis, Zayat said. At times occupancy rates only reached 5 percent in some destinations, leading to a steep decline in prices — some hotels have reduced their rates to US$15 per night, which includes three meals, he added.
Zayat said that many companies cannot pay their employees, resulting in more than 400 thousand workers abandoning their jobs in the tourism sector over the past two years.
The meeting was followed by a national dialogue meeting for tourism that was attended by representatives of the Freedom and Justice Party, the Nour Party, the Wafd Party, the Free Egyptians Party, the Wasat Party and the Generation Party.
Edited translation from Al-Masry Al-Youm