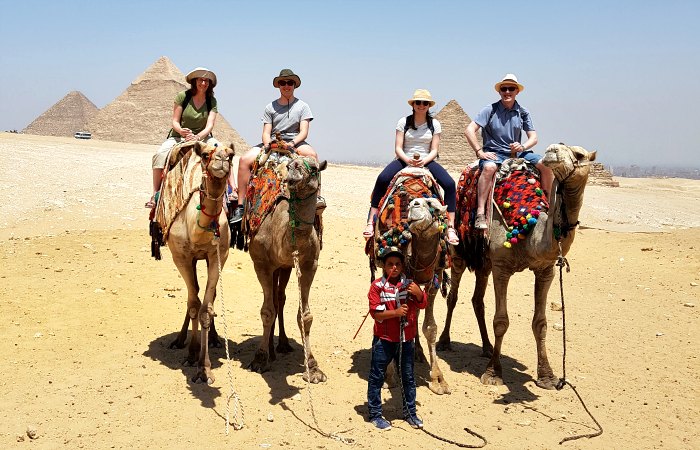 Egypt's Minister of Tourism Rania al-Mashat announced Saturday that the ministry and Italian news network "MediaSet" have cooperated to produce a documentary film about Egypt on the TV program "Freedom Oltre II Confine".
MediaSet will show the documentary on May 22, with the production company stating that the Italian people are fond of Egyptian antiquities and civilization.
They added that famous TV anchor Roberto Jacobo will present the program alongside Egyptian archeologist Zahi Hawass to discuss the secrets of Egyptian civilization.
Mashat said that cooperation with MediaSet commenced in September, with around two million viewers watching the program in Italy. She explained that the ministry utilized modern technology for the tourist promotion on Egypt as part of the structure reform program.
The minister added that Egypt is "a country full of history, culture and interesting tales. The ministry holds huge cooperation with the ministry of antiquities on the cultural and historical side of the Egyptian history."
Mashat said that the ministry has also cooperated with CNN to produce films on Egypt.
A recent report by the Arabian Travel Market (ATM) revealed that the yearly number of visitors to Egypt is expected to increase by 50 percent over the next three years from 1.49 million in 2018 to 2.23 million in 2022.
The report expects that travelers coming from Europe to Egypt will be the major tourism boosters, leading a significant jump in the growth rate to 9.1 million tourists in 2022 from 6.2 million in 2018.
Edited translation from Al-Masry Al-Youm