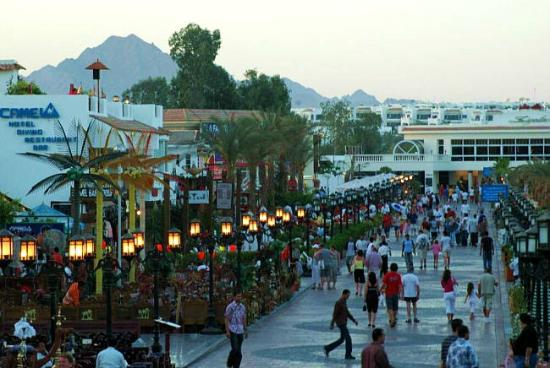 Tourism in Sharm al-Sheikh has witnessed a remarkable recovery over the past few days after 3000 young leaders from different countries participating in the World Youth Forum that runs from 4 to 10 November.
The director of the Egyptian Tourism Authority (ETA) in Sharm al-Sheikh, Islam Nabil, told al-Masry al-Youm that the youth forum offered various campaigns for tourism in Egypt. Tourism rates have increased during last period after the Ministry of Tourism opened several touristic markets with other foreign countries.
A tourism group from Uzbekistan came to Egypt on October 30.
"Most of tourists in Sharm al-Sheikh came from Italy, Poland, the Czech Republic and Ukraine," Nabil explained.
A Polish tourist, Carolina, said that she is content to visit Sharm el-Shikh for the first time. The youth forum gives a clear message that Egypt is safe, she added.
Kia, and her sister, Taya, from the United States, believe that strict measures in Egyptian airports and roads help security in Egypt. They asked the US media to broadcast a positive image about Egypt.
Russian Tourist Ivan Jian hopes that his country will resume flights to Egypt after security conditions increase to a safe level, notably, in Sharm el-Shikh.  He said that he will convey the reality of safety in Egypt to his family and friends in Russia.
Edited Translation from al-Masry al-Youm