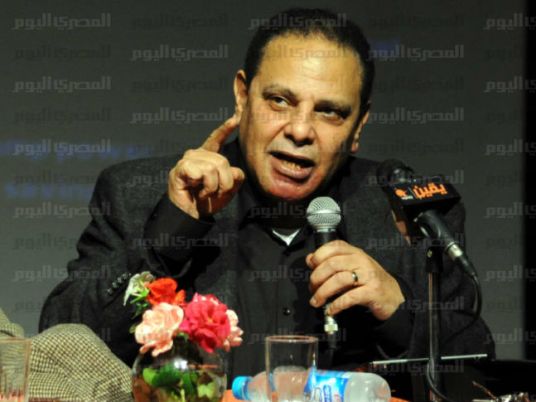 The Israeli newspaper Yediot Aharonot announced the recent printing of Alaa al-Aswany's "The Yacoubian Building" in Hebrew. The celebrated novel, written by the 58 year old writer and dentist, will now be available in translation for an Israeli readership.
In 2010, the novel was illegally translated and printed in Israel by the Israel-Palestine Center for Research, after which Aswany announced he would litigate the publishers for theft of intellectual property, he told AP at the time. The novelist rejected the translation in a stance against cultural normalization with Israel.
But according to Yediot Ahronot, as of March 2016 the Egyptian's novel has been newly translated and put on the market in Israel. The work was published by an American publishing house in coordination with Israeli publishers.
Israeli army spokesman Avichay Adraee took to Twitter on March 30, congratulating Aswany in Arabic for the first print of his novel in Israel.
Aswany, however, has denied on Twitter that a Hebrew copy of "The Yacoubian Building" has been printed, claiming this to be yet another unauthorised attempt to publish his famous work in Hebrew.
A statement published by Aswany's office on Twitter read, "Dr. Alaa al-Aswany stresses that he did not — at any time — sign any contract with any Israeli publishing house to publish his works".
The statement came in response to news of the publication circulated in the media. According to Yediot Aharonot, voices in the Egyptian media have harshly criticized Aswany for authorising the book's translation and publication in Israel.
Meanwhile, in a lengthy report published in Maariv newspaper, Israeli journalist of Iraqi origin specializing in Arab affairs Jackie Hoji contradicted Aswany's official publicity statement. He said that Aswany had indeed signed a contract legally consenting to the translation of the work into Hebrew by US publishing house Toby Press. Toby Press, he went on, served as an intermediary for the transfer of those rights to Israeli publishing house Kinneret Zmora, which printed the novel in Israel.
Aswany "is not just a successful author, but rather a political icon", Hoji wrote on Facebook.
He pointed out that The Yacoubian Building has been translated to more than 30 languages ​​since it was first published in 2002 in Cairo.
Set in the early 1990s, "The Yacoubian Building" is held as a keen critique of Egyptian society since the 1952 revolution. The plot pivots geographically and metophically on the titular building, an Art Deco apartment building still standing in Talaat Harb street of Downtown Cairo.