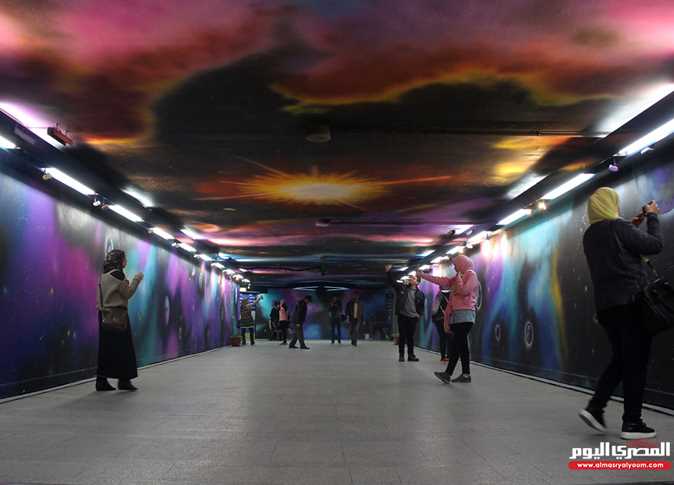 Assistant Minister of Transportation Amro Shaat and chairman of the Egyptian Company for Metro Management and Operation Ali Fadali honored members of the "Mobdeoon" (innovators) Association on Monday after they painted the walls of the Opera metro station under a new campaign that goes by the name "Teegi Nelonha" (let's color it).
Minister of Transportation Hesham Arafat and metro passengers hailed the new appearance of the station's walls designed and colored by members of the campaign.
Shaat said that the campaign was launched by young volunteers from Egypt, while adding that the ministry embraces the creative efforts which improve the state's facilities.
Meanwhile, Fadali said that the Egyptian Company for Metro will paint 63 metro stations in metro lines 1 and 2, pointing out that the company formed a team from different specializations to solve problems related to the project.
Managing Director of the Egyptian Company for Metro Khaled Sabra asserted that the company will keep cooperation with the association and students of the Faculty of Fine and Applied Arts to develop the aesthetic appearance of the rest of metro stations.
Edited translation from Al-Masry Al-Youm