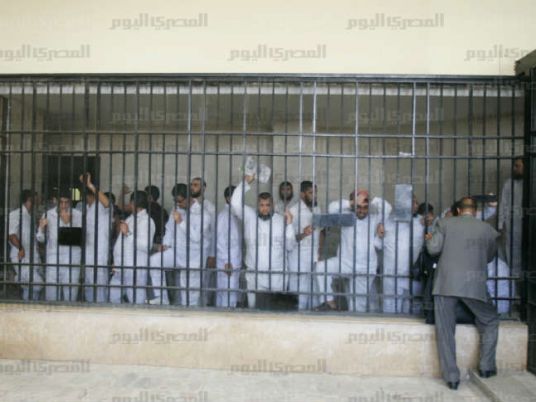 Kafr al-Sheikh Criminal Court on Tuesday adjourned the trial of 86 supporters and members of the Muslim Brotherhood over clashes that occurred in the governorate
to Saturday
.
The trial was adjourned to summon the undersecretary of the health ministry and the director of the blood bank and hear their testimony, as well as the defense witnesses upon the request of the defendants' lawyers.
The court listened Tuesday to the prosecution's witnesses.
Mahmoud Arafa Khudair testified that dozens Muslim Brotherhood organized a protest and some of the march leaders possessed weapons.
The prosecutor charged the defendants with assembling, putting public peace at risk, showing force, attempted murder, deliberate sabotage of public property and possessing weapons without license.