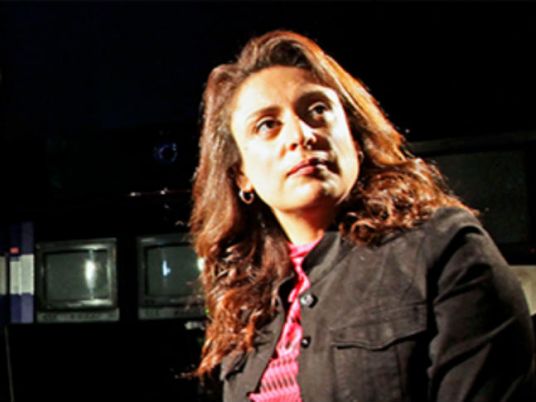 A misdemeanor court has upheld a six-month prison sentence and a LE10,000 fine against TV presenter Mona Iraq, who was found guilty of phtographing a person without his consent.
The court in 6th of October confirmed the sentence on Wednesday, along with her bail of LE1,000.
Iraqi, a presenter for an investigative TV show on Al-Kahera wal Nas satellite channel, had been charged after making a report involving a doctor allegedly involved in fraud.
Dr Eihab Abul Ela accused Iraqi of filming him with a hidden camera and making slanderous accusations.
A defense lawyer for Iraqi argued that his client was doing her job "professionally", adding that she took photos of the plaintiff at his clinic, rather than in a public place.
In January, Iraqi was acquitted of charges of false reporting and defamation for an investigation she conducted into homosexual activities at bath houses in Cairo.
Edited translation from Al-Masry Al-Youm