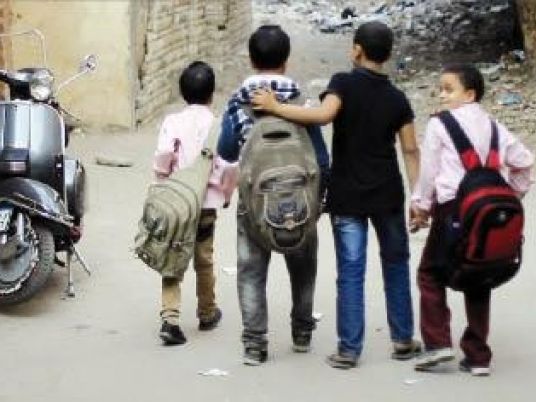 Qena security services returned a child who had been kidnapped from Naga Hammadi 15 days ago, on Monday. The kidnappers were arrested.
Investigations revealed that the two kidnappers had machine guns in their possession. They were accused of abducting eight-year-old Antonios Hany Zaki while on his way to school with his mother. They asked for a LE1 million ransom.
A police report has been filed and the suspects are being interrogated by the prosecution.
In related news, efforts are being made by Cairo security services to arrest kidnappers who abducted a child from outside his house in New Cairo. A LE1 million ranson was also required.
Investigations proved the 11-year-old was kidnapped on his way to Friday prayers. As he was passing by his friend's house, a microbus carrying five people abducted him.
The prosecution has heard the testimony of the boy's father, who is a doctor at Qasr al-Aini Hospital. He said he paid the ransom after his wife received a phone call from the suspects threatening to murder her son if they did not pay. The father delivered the money on the Cairo-Alexandria desert road, after which he received a phone call informing him his son had been released in a popular Giza mall.
The mother, who is also a doctor, said she received the phone call while in Qatar.
Investigations have also revealed that one of the suspects used to work in the family's villa and that he conspired with others against the family, taking advantage of their welath to commit the crime.
Edited translation from Al-Masry Al-Youm