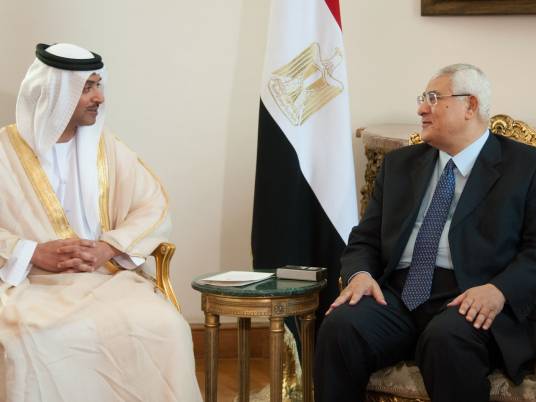 Sultan Al Jaber, UAE Minister of State for Economic Affairs in charge of cooperation with Egypt, told Alroeya newspaper on Sunday that aid will not last forever.
"The priority is to complete the agreed-upon development projects and then work on a comprehensive plan to help the Egyptian economy achieve sustainable growth," he said.
Jaber also said that eight million Egyptians benefit directly from the Emirati aid program that includes 18 service and development projects.
Earlier this year, the UAE provided an additional aid package of US$2.5 billion to cover Egypt's needs for energy, food and small enterprises.
The new measure brings the total aid package to US$7.4 billion for projects that are expected to be completed by the end of 2014 or mid 2015.
The projects include building schools, hospitals and infrastructure.
"We serve the Egyptian people and not a particular presidential candidate," Jaber added.
He also said that the UAE is not investing in the Suez Canal axis or in Toshka.
"There are no offers in these areas as far as I know," he said. "We study investment opportunities carefully in order to benefit the Egyptian economy on the one hand and foreign investors on the other."
The UAE swept in during the 30 June uprising, along with Saudi Arabia, offering to replace Qatar as Egypt's financial backers. Qatar was associated with the Muslim Brotherhood and was soon spurned after the military-led ouster of President Mohamed Morsy.
Edited translation from Al-Masry Al-Youm