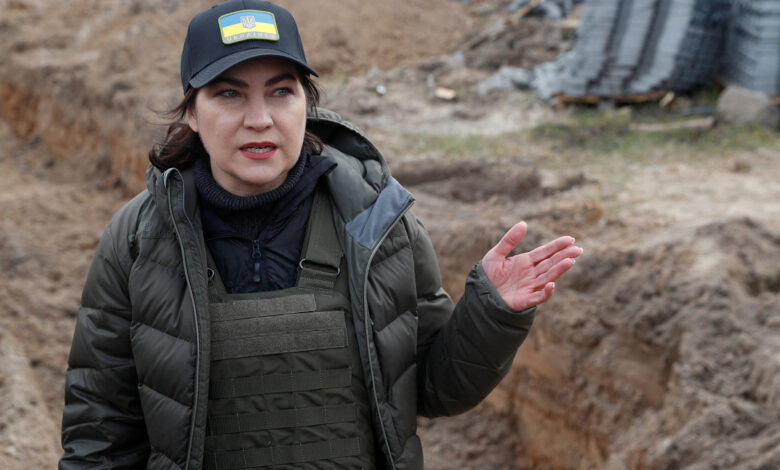 Ukraine's Prosecutor General Iryna Venediktova testified at the hearings of the Helsinki Commission on alleged war crimes of Russia in Ukraine, Venediktova said in a Facebook statement on Thursday.
"The Helsinki Commission of the US Congress held a hearing on Russia's war crimes in Ukraine. I testified at the hearings about the horrific atrocities committed by the Russian army on our land: the deliberate bombing of civilian objects, killings and torture, the use of rape as a weapon," Venediktova said.
The Helsinki Commission is a US government commission that "promotes human rights, military security, and economic cooperation in 57 countries," according to its website. Commissioners include US Senate, House of Representatives and executive branch members.
The Ukrainian prosecutor general claimed that the Russian army had committed more than 9,800 war crimes in 70 days of war. She added that the unblocking of Mariupol and the end of the occupation of territories would open even more horrific cases for Ukraine to investigate.
She said that "the red lining at the hearings were signs of genocide of the Ukrainian people and the prosecution of the main serial war criminal of the 21st century."
"The deportation of our children in order to erase their identity and bring them up as Russians is a direct proof of the plan to destroy
Ukraine. The overriding task of the world community is to develop an effective international mechanism of justice and responsibility for Russia's crimes in Ukraine, which will become a tool now and a safeguard for the future," Venediktova said.
Mariupol Mayor Vadym Boichenko has claimed that Russian forces deported almost 40,000 people from Mariupol to Russia or the breakaway Donetsk People's Republic.
Russia also said that it has "evacuated" over one million people to Russian territory since Feb. 24.
There is no way to verify the Russian data on evacuations. Ukrainian officials have repeatedly said that thousands of citizens are being deported to Russia forcibly.