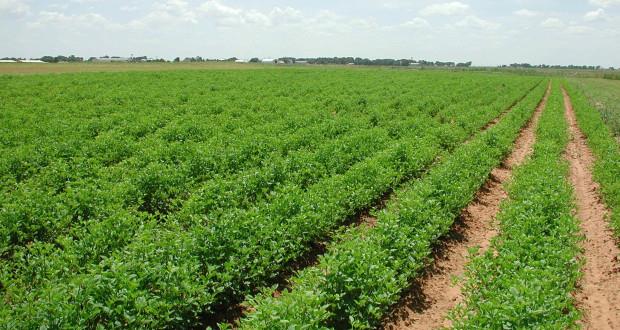 President Abdel-Fattah Al-Sisi has ratified an agreement between Egypt's government and the Food and Agriculture Organization of the United Nations (FAO), to allow the FAO to implement a plan for clean sources of Egyptian agriculture – including solar energy, and underground irrigation.
The agreement, signed in October 2017, aims to provide clean energy to farmers at reasonable prices, as well as transition Egypt to irrigation systems operated through solar power, in the fight against greenhouse gas emissions.
The plan targets the Egyptian Western desert, as it has an abundance of underground water and solar energy, according to a government press release.
The FAO will support the project through a grant of US$276,000, while the Egyptian government will be responsible for providing trained workers, buildings, training centers, transportation and services.
Ultimately, the FAO will decide which of the Egyptian workers will be selected for the project, and consult the government of its choices to ensure speedy processing of its hiring papers.
The government will also be responsible for delegating a team to work directly with the FAO on the project.
All equipment purchased by the FAO will permanently belong to the government from the moment it enters the country. However, it will be the government's responsibility to ensure the equipment is available for UN use.
The government will be tasked with providing the FAO any information relevant to the project, and any required permits or visas for its workers to perform their jobs free of charge, and in a speedy manner. The state will cancel any added tax value involving the project, and will provide means of transportation to and from the work site.
While the agreement does not hold the government responsible for housing workers, it will need to help them find options.
Egypt has attempted to make use of clean energy sources for some time.
In February, the country announced the construction of Benben solar park, planned to be the world's largest.
The project aspires to provide somewhere between 1.6-2GW of solar power by mid-2019. Egyptian officials believe the project would produce 20 percent of Egypt's power through renewable energy by 2020, serving 350,000 Egyptians, and providing eco-friendly, cost-efficient power.
The Benben complex aims to include 32 solar plants across a 37.2 square kilometer area, and will churn out 1650 megawatts of electricity, according to the World Bank's International Finance Corporation (IFC).