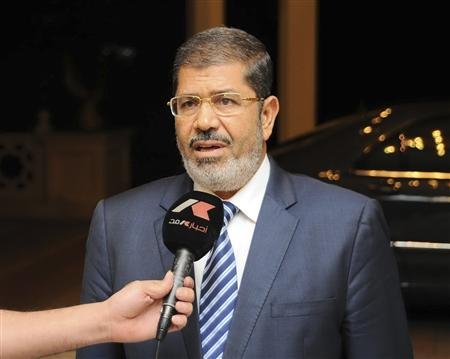 President Mohamed Morsy signed off Friday on a list of appointments of 90 public figures to the Shura Council, the upper house of Parliament, the state news agency MENA reported.
Al-Masry Al-Youm learned that the list includes members of 17 political parties, representatives from Al-Azhar and three churches, as well as tribal sheikhs from Sinai, artists and athletes. Independent political and judicial figures and trade unionists are also represented in the list.
Sources told Al-Masry Al-Youm that 75 percent of the list represents non-Islamist figures.
Meanwhile, Salafi Nour Party spokesperson Nader Bakkar denied that he was appointed, while activist Gameela Ismail said she declined an appointment.
State-run Al-Ahram's website reported that the Muslim Brotherhood's Essam al-Erian is among the appointees. Meanwhile, military sources told Al-Masry Al-Youm that there are four military appointees, including General Nabil al-Mohandess, the secretary general of the Defense Ministry; General Adel Morsy, former head of the Military Judiciary Authority; General Kamal Adel, former commander of the Third Field Army; and General Mahmoud Ghoneim, former head of the Nasser Military Academy.
If the current constitutional draft passes the referendum, the second phase of which will be held on Saturday, the Shura Council will be handed legislative powers until a new Parliament is elected. The lower house of Parliament was dissolved earlier by a court ruling, when the Supreme Constitutional Court found that the law governing the house's elections unconstitutional.
With the appointments, the Shura Council will be composed of 279 members, a third of whom are appointed by the president.
The Shura Council is currently controlled by Islamists. In February, 180 members were elected, while the Supreme Council of the Armed Forces declined to appoint the remaining 90 members during the transitional period before Morsy took office.
Morsy pledged that the Shura Council appointments would be representative of all political forces, as a means to put an end to the ongoing deadlock between Islamist forces and their opposition over the constitutional draft.
Edited translation from Al-Masry Al-Youm