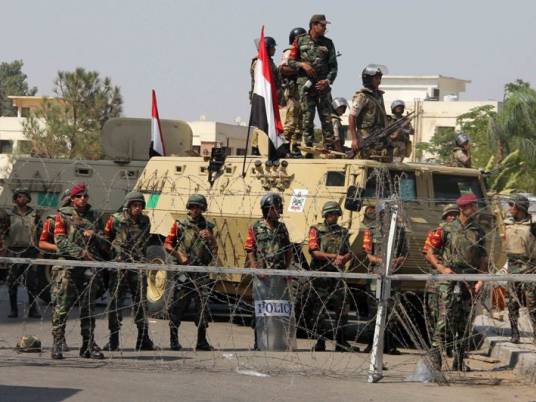 Security forces have shot dead three Morsy supporters outside the Republican Guard headquarters on Friday, following a march in demand of Mohamed Morsy's reinstatement as president that originated in Rabaa al-Adaweya.
However, Armed Forces Spokesperson Ahmed Mohamed Ali said the forces securing the Republican Guard headquarters did not shoot the ousted president's supporters in Cairo, but used tear gas and sound guns. He said that the army and the police used tear gas to disperse the protest in the vicinity of the headquarters while protesters lit off fireworks.
Al-Tayaran street was blocked to traffic due to the marches.
Dozens were injured in the chest and the face during confrontations with the armed forces, as ambulances were nowhere to be seen.
The number of protesters at Rabaa al-Adaweya has increased significantly.
There have been reports concerning the intention of the demonstrators in Rabaa al-Adaweya to stage a sit-in at the headquarters of the Republican Guard.