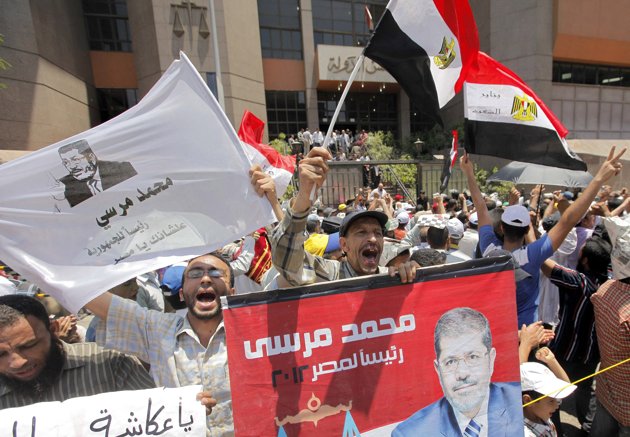 The State Council's Administrative Court declared Monday it would begin considering the legal challenges against President Mohamed Morsy's constitutional declaration on 4 December.
The State Council stressed that it has the right of jurisdiction on the appeal against decree issued by the president last Thursday, according to the law and the constitutional precedent.
The institution asked that it not be dragged into any organized strike or suspension of work in any of the courts in protest against the declaration, in which President Mohamed Morsy immunized his decisions against any appeal before judicial authorities.
State Council Secretary General Mohamed Zaki Moussa said this declaration impairs the State Council in particular, as it is the judicial body entrusted with deciding on the legitimacy and legality of administrative decrees. He also said immunizing the president's decisions against oversight is against the jurisdiction of the State Council courts.
Despite this, the council will refrain from commenting further on the declaration, Moussa said. But he said it would decide on the legitimacy of the declaration itself through lawsuits filed to challenge it in the administrative courts.
Moussa told Al-Masry Al-Youm on Monday that there is no entity that can doubt the administrative courts' right to jurisdiction in challenges against the declaration.
He said all State Council courts are functioning normally, but that State Council judges cannot be separate from the rest of the country's judiciary. They reject any violation of judiciary independence by any entity or person, he continued, because the judiciary was and will remain the protector of the people's rights.
Edited translation from Al-Masry Al-Youm