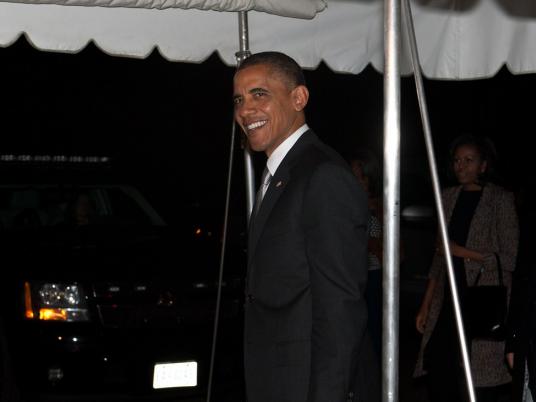 The Washington Institute for Near East Policy described US President Barack Obama's decision to suspend a considerable part of US military assistance to Egypt as ineffective with regards to the achievement of democracy in Egypt and Egypt-US relations in general.
Adel al-Adawy and David Bullock, both researchers at the institute, said the US administration has failed to gauge the response of the Egyptian government and more importantly the Egyptian people in the decision.
Even though the US administration said Egypt has not given much attention to the decision, Egyptian officials and Egyptian people were nevertheless disappointed by the decision particularly since the US claims it is keen on the interests of nations.
The two researchers said Egyptians now regard the US as a parasitical party that cannot be trusted.
The report added that the Egyptian government might feel obliged to take a nationalistic position, since the spokesperson for the Egyptian Foreign Ministry described the decision to suspend aid as "wrong and should be taken back" and Egyptian papers are highlighting opposition to Obama. Egyptian officials are also conducting foreign tours that exclude Washington.
Despite that, they add, Egypt recognizes the importance of ties with the US. Egypt will not seek to further weaken relations with Washington but might take some steps to appease the public and to demonstrate dissatisfaction with the US decision, with all options on the table.
The two researchers suggested that if the US continues to withhold military aid to Egypt, it should compensate by converting the sum to economic aid in the meantime to help boost the Egyptian economy and protect its credibility in the eyes of Egyptians.
If the US fails to adopt another more flexible position in this regard, they add, there will be grave results for Egypt, the region and US interests in the region.
Edited translation from MENA