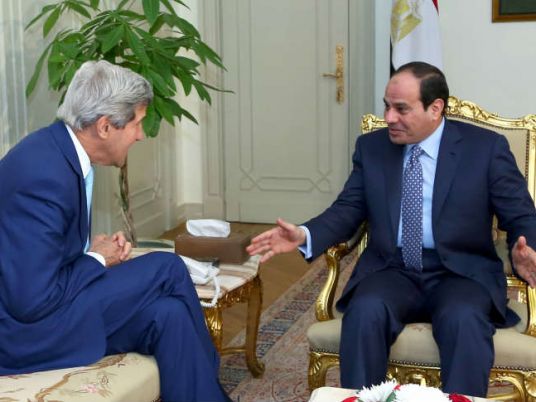 Greg Lebedev, senior member of the US Chamber of Commerce's board, said the chamber will hold meeting in Cairo next May that will be attended by member businessmen from 40 countries.
In a meeting by the US businessmen currently visiting Cairo, Lebedev said he met with President Abdel Fattah al-Sisi on Monday.
Al-Masry Al-Youm was informed that Sisi talked to the delegation over the Egyptians experience facing the Muslim Brotherhood rule.
Lebedev assured that the delegation came to Egypt "for the future of this country," indicating his confidence at the Egyptian economy, which is improving. He also added that the US Secretary of State Adviser David Thorne is in charge of restructuring of ties between Cairo and Washington during the meeting.
Thorne said during the meeting that his talks with Sisi included a clear message over necessity to let issues in all fields go forward. He stressed his country's support toward transition in Egypt, wishing democratic and economic success for Egypt.
Edited translation from Al-Masry Al-Youm