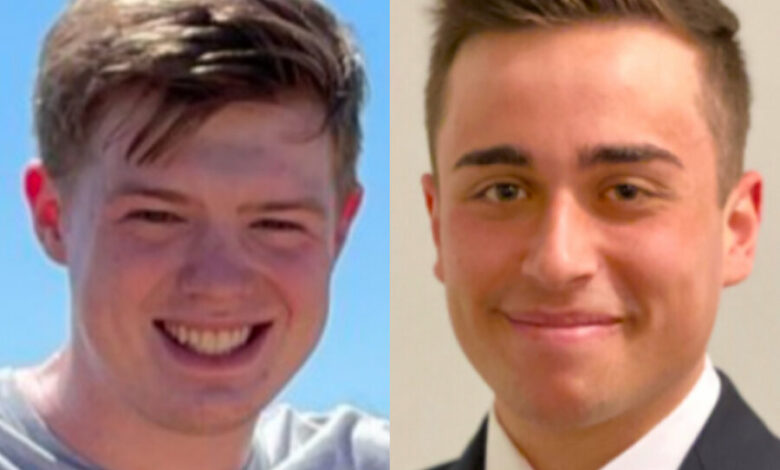 The Supreme Court of California adjourned the trial of Ramy Hany Fahim, son of Egypt's Immigration Minister Nabila Makram, who is accused of double murder, to July 22.
According to the California Supreme Court's website, the court adjourned the hearing on June 17, at the North Justice Center in Fullerton, California.
US authorities charged Fahim, 26, residing in Irvine, California, of committing a double murder for stabbing his co-worker and roommate.
Fahim may face death penalty because of double murder.
Makram, previously commented on the accusation of her son of committing a murder in the US through her official Facebook page in May saying: "My family and I are going through a severe ordeal, and we are going through a difficult time following the accusation of my son of committing a murder in the US. This accusation is being overseen before an American court, and a conclusive ruling has not yet been issued."
"Doing my duties as a minister in the Egyptian government does not conflict at all with me being a believing mother who bravely faces the plight of her son. Whatever the consequences, as a minister, I take full responsibility for my position and the requirements of working with it, and I clearly differentiate between what is personal and what is public," she added.
She also called on the media to investigate accuracy in what is published regarding the case, and to observe honesty in addressing the ordeal that befell an Egyptian family.
According to the editor-in-chief of the "Hadith al-Qahera" (Cairo Talk) program Mohamed Fathy, Fahim suffers from schizophrenia.
Fahim's defense will submit documents to the US Defense Court, confirming that he suffers from  schizophrenia, he added earlier in June.
Fahim will be examined by forensic psychiatrists to decide whether it was mental illness that led to the crime, Fathy said.