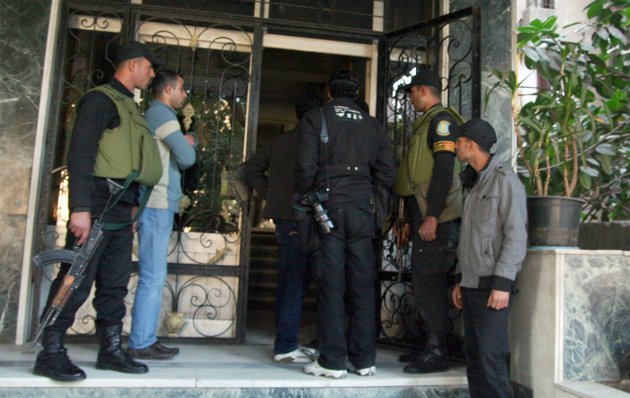 The US reiterated that it backs International Monetary Fund efforts to aid Egypt with more than US$3 billion, saying that the aid packages will push forward the transition toward a democratic Egypt, in a daily briefing on Friday by State Department Spokesperson Victoria Nuland.
"We want to see Egypt and the IMF come to an agreement that is transparent and that can undergird the democratic transition period," Nuland told reports in Washington.
The lifting of a travel ban late last month on American NGO workers charged with receiving illegal funds eased a diplomatic dispute over the case between the longtime allies. The US had warned that more than $1 billion in aid to Egypt was at risk.
Another potential penalty was the US using its vote on the IMF board to reject Egypt's request for a US$3.2 billion lending program to help plug a widening budget and a balance of payments deficit.


Last month, Egyptian Finance Minister Momtaz al-Saeed announced that the country expected to sign the loan agreement with the IMF in March, and would receive one-third of the funds immediately upon signing.


Nuland meanwhile said that the whole NGOs issue is not yet resolved, stressing that the US must also engage with Egypt's judiciary over the matter.
"Our view has been that we need to talk to all branches of the Egyptian government about this – to the judiciary to the degree that we can talk to them about the fact that we viewed the situation as unclear as a matter of Egyptian law, and that that needs to be cleaned up with the executive in terms of its oversight of the judiciary."
When asked about the clashes at the American Embassy in Cairo on Friday, when scores of people protested outside the embassy, Nuland declined to give details, saying that "Friday is a day that the embassy is closed. So we only had security personnel there."
Protesters in support of the crackdown on NGOs clashed with demonstrators rallying against the country's military leadership. Dozens of people were injured.