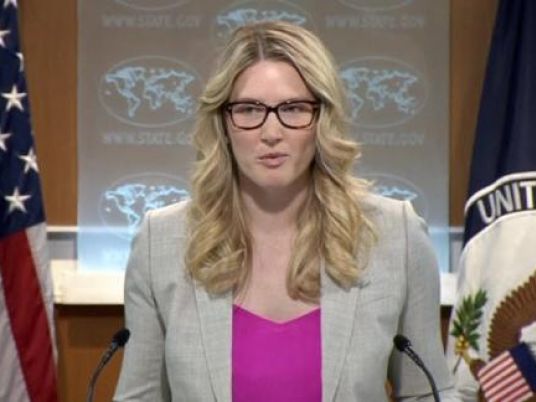 The decision recently made to deliver US military aid to Egypt is based on an increasing number of threats Egypt has witnessed during the past few months, including IS threats, according to a statement by US State Department spokesperson Marie Harf on Monday.
The decision does not include an improvement in the human rights situation in Egypt or represent any kind of support for the Egyptian government's attitude toward internal opposition, Harf said.
The US State Department's spokesperson added that the sentencing of 14 Muslim Brotherhood members to death and 379 others to prison were not detailed in the provisions within the aid agreement. She confirmed that the United States was still disturbed about the trials and mass sentences in Egypt, which she described as contrary to generally accepted legal and judicial procedures.
Edited translation from MENA