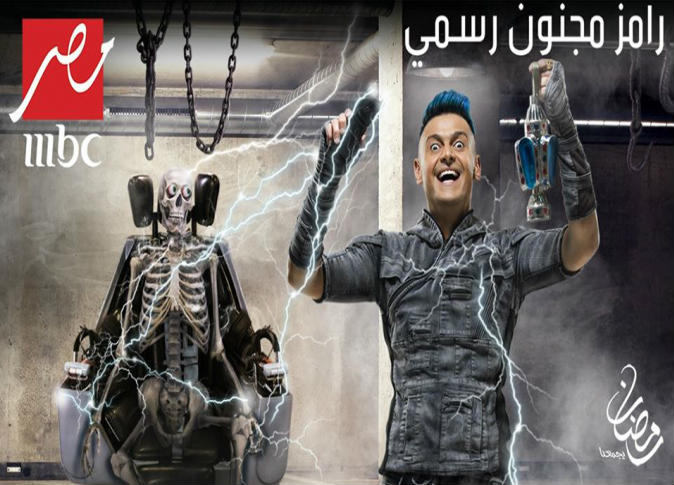 The MBC Group issued a statement on Monday assuring that all guests on Ramez Galal's latest prank show "Ramez Magnoon Rasmy" (Ramez is Officially Crazy) gave their approval allowing the show's episodes to air.
The statement follows criticism on social media against the show, which is being broadcast on an MBC channel package and the Video On Demand platform "Shahid".
According to the statement, the approval given by the guest stars ensures the show is being aired under a framework of mutual understanding and trust.
The show is produced by a company legally registered in the UAE and filmed in Dubai.
It already boasts record viewership numbers on all channels that broadcast it, the statement said. The show is broadcast on MBC Masr, MBC1, MBC Iraq and MBC5, all of which are broadcast from the UAE to countries all over the globe.
Shows of this variety have proven popular the world over on leading television networks, the statement said, and Galal's shows each season are no exception.
According to the statement, the show takes center stage within its preliminary viewer estimate studies and the combined number of views of the show's advertising across social media has exceeded 34 million views so far.
The premise of the program involves placing the guest on the "chair of confession" and asking them a number of questions. The guest is asked their opinion by three personalities, including Galal, after which Galal — accompanied by frightening sound effects — reveals himself to the guest.
Galal has been presenting prank shows every Ramadan for more than seven years, and has earned wide popularity for putting his guests in risky situations. His guests often include prominent celebrities and public figures.
His pranks have been heavily criticized, however, for being dangerous and for violating his guests' privacy. Viewers have also complained about the insults contained in the show.
Regardless, millions of Egyptians enthusiastically await his show during the Iftar hour when they break their fast.
Edited translation from Al-Masry Al-Youm