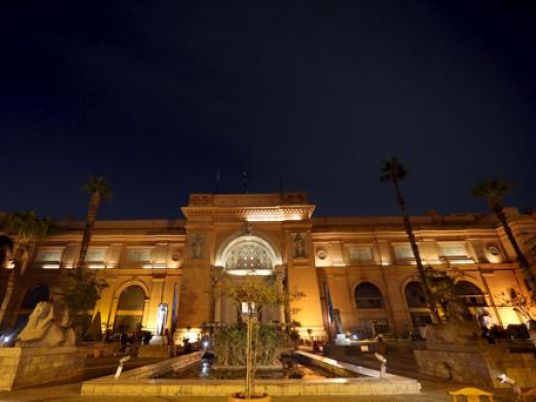 Egypt's Ministry of Antiquities stated on Sunday that the visiting fees for tourist areas and museums will be increased in February 2018, notably including the Giza Pyramids, Saqqara Pyramids, Egyptian Museum in Tahrir, Islamic Art Museum and the Saladin Citadel of Cairo, in addition to the Karnak Temple, the Valley of the Kings and Abu Simbel temples.     
No changes will occur in the visiting fees to Moez street, Beni Hassan and Tel Amarna, in addition to Tomb of Akhenaten, Graves of nobles in West Aswan, Temple of Kalabsha and Manial Palace Museum.
The ministry's statement added that taking photos and videos in museums will for Egyptians cost LE50 instead of the current LE20.
Free access to Egyptian museums will be allowed for tours organized by governmental primary and intermediary schools.
The ticket price of visits by university and secondary school students to museums will be fixed at five pounds.
The annual fees of visits for secondary stage school students will be reduced to LE50 and university students will pay LE125.
Holders of the Cairo Pass card will enjoy a 50 percent deduction on ticket prices for visits to archaeological sites and museums when they purchase a Luxor Pass card.
Egyptians over 60 will be allowed to freely enter museums as of February 2018.
Edited translation from Al-Masry Al-Youm