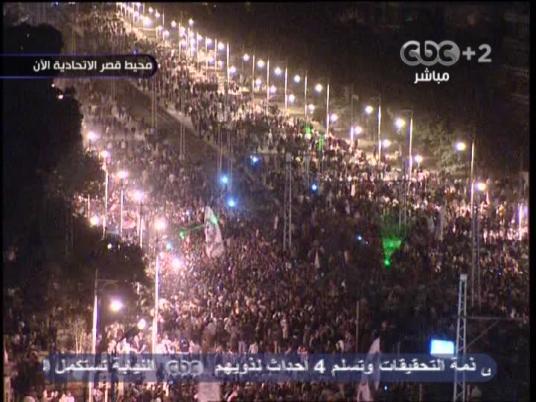 The President of the High Elections council announced Friday evening that referendum for Egyptians living abroad will be delayed to Wednesday, 12 December, state-run Al-Ahram reported on its website.
The voting was supposed to begin for Egyptian expatriates on Saturday.
The referendum's delay comes after day of large-scale protests in front of the presidential palace where Mohamed Morsy's offices are located. As of Friday evening, thousands of protesters filled the area in front of the palace gates, chanting "leave, leave."