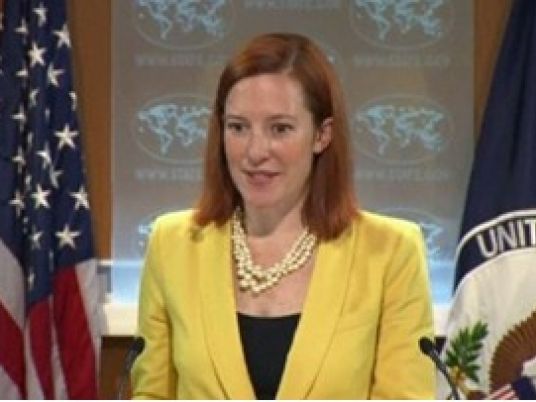 The United States has welcomed the initial agreement signed by Egypt, Ethiopia and Sudan for resolving disputes over Nile River water shares, deeming it "an important step forward"
Speaking to the press on Wednesday, US State Department spokesperson, Jen Psaki, said her country looks forward to "working with the [involved] countries to reinforce the spirit of cooperation and ensure the sustainable development of the Nile for the benefit of all countries."
A declaration of principles of cooperation regarding the equitable distribution of Nile water and means to benefir from the Ethiopian Grande Renaissance Dam was signed in Adis Abeba on Monday. The issue had been a major source of tensions between Ethiopia and two downstream countries, Egypt and Sudan.
Egypt feared the dam would affect its historical Nile water share of 55 billion square meters, which it enjoys based on a 1959 agreement with Sudan, in spite of reassurance from Ethipia with regard to safeguarding its interests.
The new agreement, which seeks to ensure no harm is caused to any country's water security, is frequently described as an official Egyptian-Sudanese recognition of the Ethiopian dam.