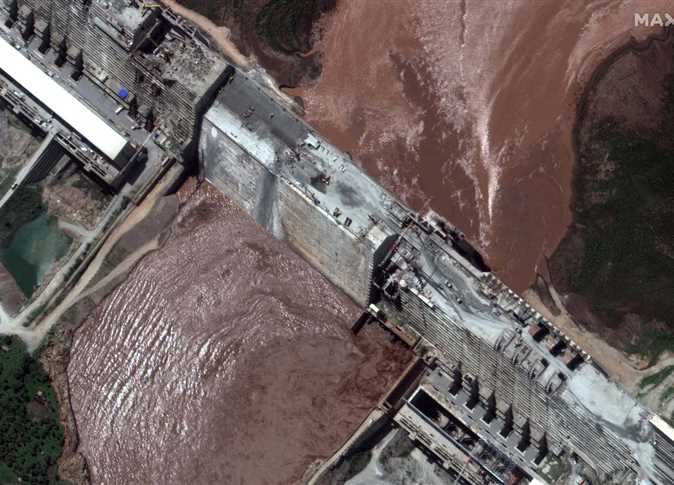 Egyptian Foreign Minister Sameh Shoukry said on Friday Egypt is eagerly seeking a legal and binding agreement on filling and operating the Grand Ethiopian Renaissance Dam (GERD) that fairly takes into account the interests of the three countries involved.
In a phone interview with TV presenter Amr Adib during his show "al-Hekaya" (The Story), Shoukry stressed that the Egyptian state and its institutions fully takes into account the interests of its people, and works ceaselessly to prevent any harm from this dam to Egypt.
He stressed that Egypt does not oppose Ethiopia's interests, and supports its efforts to generate power so long as water preservation is taken into account, and has held this stance since the beginning of negotiations.
Shoukry continued explaining that Egyptian has presented an objective and fair proposal with a lot of flexibility to reach a result since talks began, and remains determined and committed to settling the issue.
"We are aware of the gravity and the volume of time, and it is better not to speculate about anything negative. The process is under the auspices of the African Union, and we have hope that the President of Congo will continue to resume negotiations," the foreign minister said.
Negotiations over the dam between Egypt, Ethiopia, and Sudan have stalled for years, with the three parties ultimately failing to reach any agreements.
Egypt, on January 10, said that the recent sessions of GERD negotiations have failed once again due to differences on how to resume talks and of the procedural aspects related to managing the negotiation process.
The construction of the dam, which began in 2011, is considered to be one of Egypt's most serious water issues.
Egypt, which relies considerably on freshwater from the Nile, has voiced fears that the GERD would negatively impact the country's water supply, and has insisted that measures be put in place to protect downstream countries in case of drought during the dam's filling process.
Ethiopia, on the other hand, has stressed the importance of the project to bolster its economy, where more than half of the population currently lives without access to electricity.