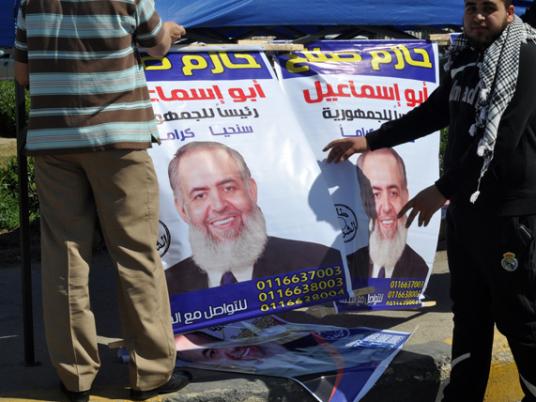 The High Elections Commission can ban the use of religious slogans in campaigning although the Shura Council has allowed it, said commission spokesperson Hesham Mokhtar. "The final say is in the hands of the Constitutional Court," he said.
Mokhtar also said only minor amendments were introduced to the elections law. "For regulatory reasons, the general polling stations can now hand over the tallies to the provincial stations and not the Commission," he explained.
The Shura Council, headed by Ahmed Fahmy, approved the final draft law on political rights in its Wednesday morning session. That law allowed the use of religious slogans.
The council postponed sending the bill to the Supreme Constitutional Court until the completion of the House of Representative's law, since both laws are related.
The postponement came after a request made by Muslim Brotherhood MP Sobhi Saleh, who said that the explanatory note to both of the draft laws is the same, and the council approved both in a single report.
In addition, the articles of the political rights law may need to be reordered in the future.
Fahmy agreed to Sobhi's suggestion to send both laws together.
Edited translation from Al-Masry Al-Youm