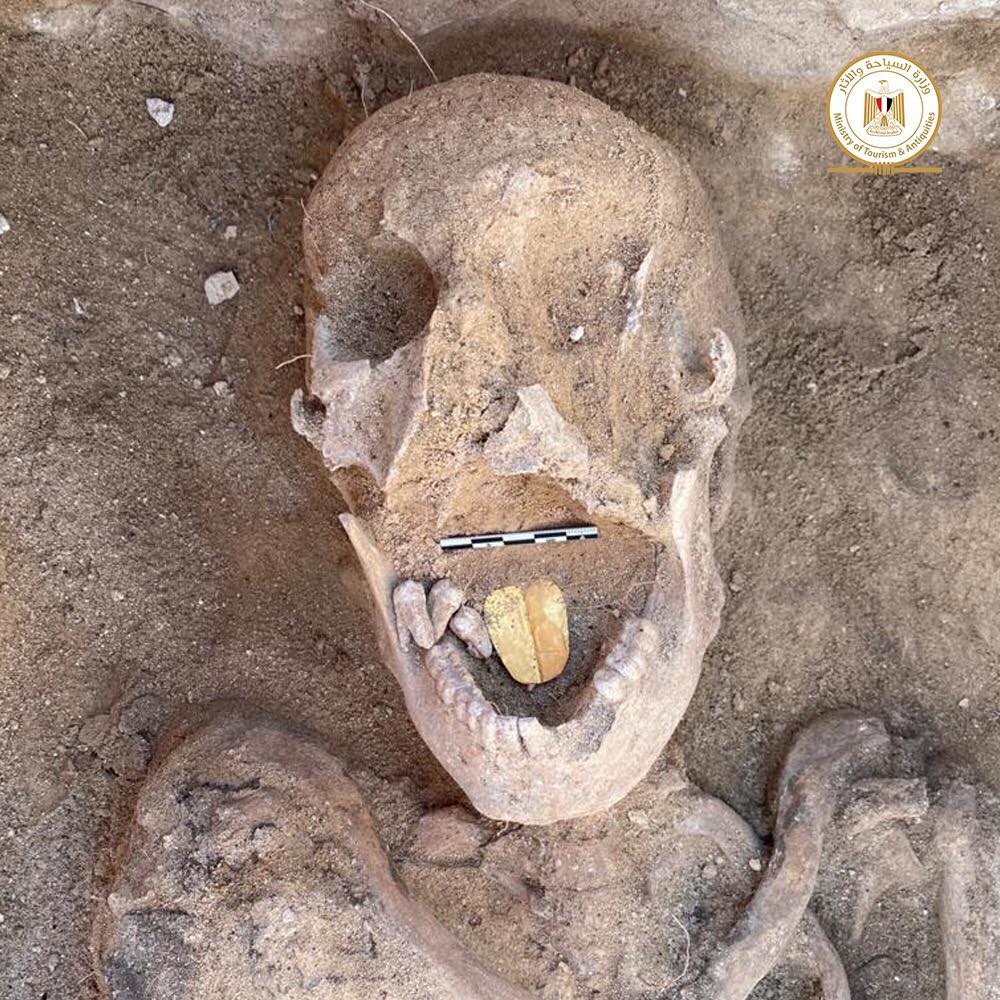 A one of its kind event is soon to occur on Saturday evening, as 22 royal mummies will be transferred in a majestic procession from the Egyptian Museum in Tahrir to the National Museum of Egyptian Civilization in Fustat.
As Egypt prepares and awaits this historic moment, other interesting archaeological discoveries continue to be made and spotlighted – including a discovery of several 2,000-year-old mummies with golden tongues in Alexandria.
The Antiquities Ministry announced that this discovery is the result of the efforts by the Egyptian-Dominican mission of the University of Santo Domingo working at the Taposiris Magna Temple in western Alexandria.
The mission uncovered 16 burial chambers in rock-cut tombs (burial shafts), a style popularly used in the Greek and Roman eras.
Inside, they found several mummies but in poor condition.
It is believed that the dead placed gold foil amulets in their mouths shaped like tongues so that they could speak before the court of the god Osiris in the afterlife, as the ancient Egyptians believed that Osiris was the master of the underworld and judge of the dead.
The head of the mission, Kathleen Martinez explained that among the most important findings were two mummies with preserved scrolls and other artifacts on them.
The first bore gilded decorations showing Osiris, while the other mummy was decorated with horns and a cobra snake at the forehead. A gilded necklace on one of their chest showed the head of a falcon, the symbol of the god Horus.
The Director General of Alexandria Antiquities Khaled Abul Hamd listed several discoveries made by the mission this season, the most major of which was a woman's funeral mask, eight golden flakes representing the leaves of a golden wreath and eight highly detailed marble masks dating to the Greek/Roman eras.
A number of coins bearing the name and image of Queen Cleopatra VII were also found inside the temple walls, in addition to many remnants of statues and temple grounds which were adorned in the past to reveal temple foundation panels, proving that it was built by King Ptolemy IV.
Edited translation from Al-Masry Al-Youm