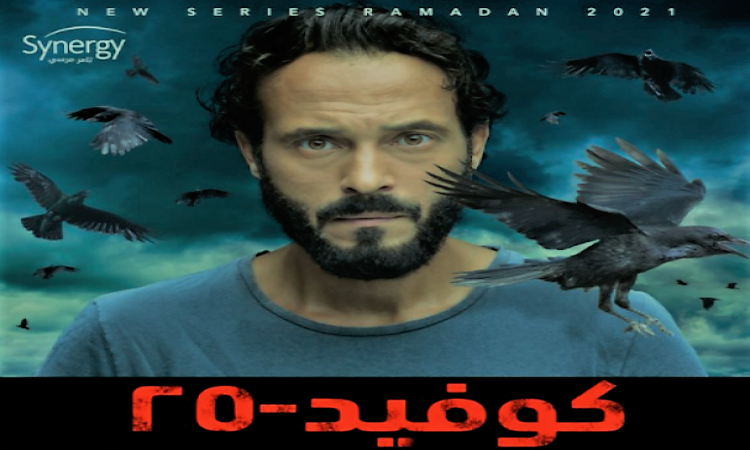 Viewers are just one day away from the first episode of the 15-episode Ramadan series "Covid-25", which scheduled to air during the second half of Ramadan.
Youssef al-Sherif, the star of the series, has promoted the series on his various social media accounts all week.
"Covid-25" dominated the discussions of social media users on Tuesday, with most searching for the exact time and channels it will be shown on.
The series will be shown on the screen of six channels: ON, ON Drama, Al Hayat, Al Hayat Drama, Rotana Khaleejia and Channel One.
The first episode will broadcast on Wednesday at 2 am on "ON Drama" followed by an appearance on "ON" at 12 pm.
It will play at 6:30 pm on Wednesday on Al-Hayat, and at 7:45 pm on Al-Hayat Drama.
Channel One will air the series at 7:45 pm, while Rotana Khaleejia has not yet set a date for screening.
"Covid-25" is starring Youssef al-Sharif, Ahmed Salah Hosny, Ayten Amer, Edward, Inas Kamel, and Randa al-Beheiry, directed by Ahmed Nader Galal and produced by Synergy-Tamer Morsi.
Edited translation from Al-Masry Al-Youm