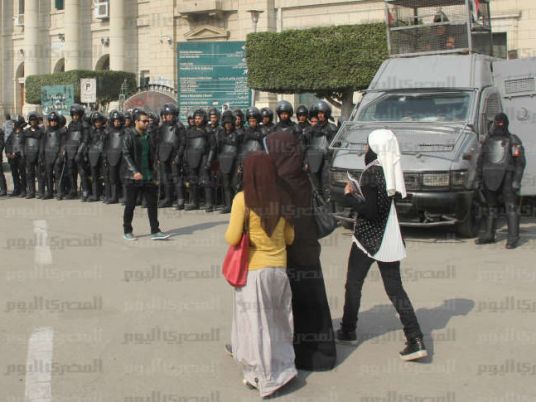 After leaving work,
Alaa Mohamed Ali, in her thirties,
was on a bus back to her home in Haram when she was subject to a sexual assault.
She decided to be proactive, asking the driver to pull over outside the Talbiya police station to file a complaint, only to receive a slap on the face from the police officer who threw her into a cell.
"I told the officer what had happened and asked him to register my complaint. He went to the driver and asked for his account before letting him go," Alaa told Al-Masry Al-Youm, noting that the harasser had escaped before they stopped at the police station.
Alaa said an argument heated up with the officer, who told her to head to another police station, before he eventually assaulted her. "He slapped me on the face, pulled me by the hair and dragged me along the floor in front of everybody."
She recounts that the station's chief tried to calm her down and pressed her to give up her complaint, adding that she yielded to pressures and signed a reconciliation so as to get released.
Alaa, however, said she headed the next day to the Interior Ministry and filed a complaint against the officer. She added she was surpirsed with a call from the ministry's human rights department summoning her for a hearing.
Meanwhile, a source at the Talbiya police station said the incident was merely a wrangle between the girl and the officer, stressing that she signed the reconciliation willingly in the presence of one of her relatives.
Edited translation from Al-Masry Al-Youm