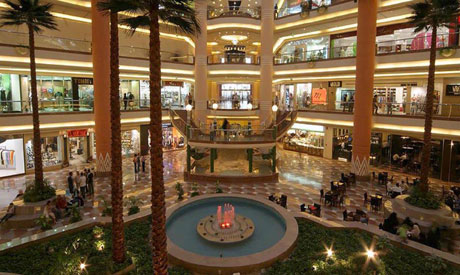 Investigators confirmed that a woman who fell to her death from the sixth floor of City Stars Mall on Thursday committed suicide.
Investigators confirmed no criminal suspicion behind the incident and rather said the woman was arguing with her father, as he confirmed during the investigation. 
The father of the victim revealed that he had recently prohibited his daughter, Mayar, 23, from leaving the house frequently in order to protect her.
She was last seen by her friend Naira at a cafe in the mall at 5 pm.
Naira confirmed to investigators that Mayar was very depressed and felt that her family was persecuting her. "Mayar told me that she wanted to commit suicide, but I did not imagine that she would actually commit suicide," Naira said.
Edited translation from Al-Masry Al-Youm