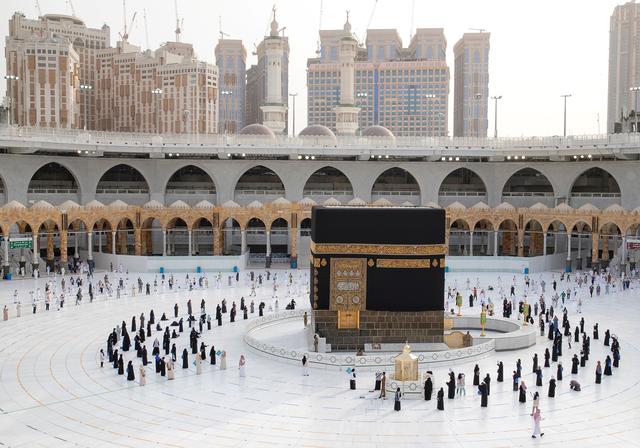 The Ministry of Hajj and Umrah in Saudi Arabia has allowed women under 45 years old to perform Umrah without a mahram (member of one's family with whom marriage is not allowed in Islam), Vice President of the General Union of Egyptians in Saudi Arabia, Adel Hanafy, said.
The ministry allowed all visitors in the KSA, whether for family, tourist, commercial or for work purposes, to perform Umrah rituals
and visit the Prophet's Mosque.
Hanafy told "Al Youm" program broadcast on the dmc satellite channel, on Wednesday, that it is permissible for a woman under the age of 45 to perform Umrah without a mahram, and the female pilgrim may roam in Riyadh and visit all governorates of Saudi Arabia.
He pointed out that the pilgrim has the right to perform more than one Umrah during the "Tawakkalna" or "Eatmarna" applications, adding that the duration of the visa is 90 days.