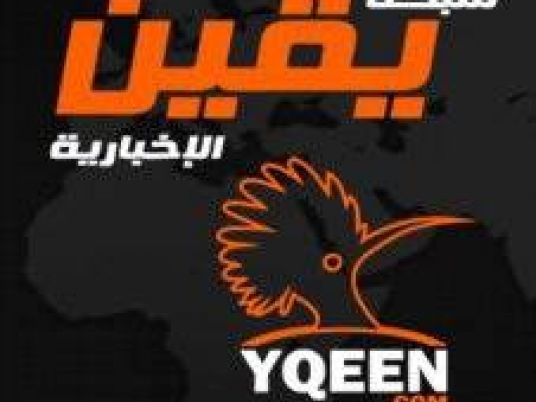 Qasr al-Nil prosecutor Samir Hassan has ordered the detention of Yaqeen News Network's (YNN) director Yehia Khalaf for four days pending an investigation into charges of publishing videos which incite against state and government institutions, in addition to impersonating a lawyer.
According to investigations, Khalaf possessed a camera belonging to YNN, a mask to protect him from tear gas during protests, a logo belonging to YNN and a card that states he is a lawyer. All of these items were seized.
Khalaf also possessed CDs of protests staged by Muslim Brotherhood supporters and the Ultras' football fan groups. He was accused of sending the materials he possessed to satellite channels and newspapers that incite against the state.
The defendant was arrested at the headquarters of YNN in the Qasr al-Nil district and has denied the accusations against him during interrogation.
Edited translation from Al-Masry Al-Youm