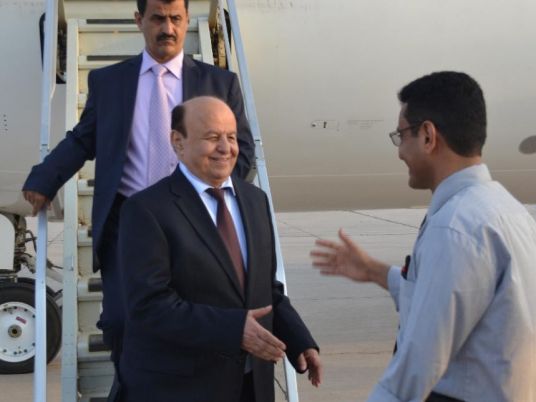 Forces loyal to President Abd-Rabbu Mansour Hadi launched a new offensive east of the Yemeni capital Sanaa on Saturday, the military command said, after United Nations-sponsored peace talks in Kuwait ended without an agreement.
The offensive, which is backed by air strikes from a Saudi-led coalition, came as the Iran-allied Houthis and the party of ex-President Ali Abdullah Saleh announced a 10-member governing council, against the wishes of the UN.
The Houthis and Saleh's General People's Congress (GPC), hold most of Yemen's northern half, while forces loyal to Hadi share control of the rest of the country with local tribes.
The fighting in which more than 6,400 people have been killed, half of them civilians, has created a humanitarian crisis in one of the poorest countries in the Middle East.
Al Qaeda and its militant rival Islamic State have exploited the war to try to recruit more followers and establish roots in the country, which controls major shipping lanes overlooking the Red Sea and the Gulf of Aden.
The pro-Hadi sabanew.net news agency said that the Yemeni army and allied local tribesmen, backed by Arab coalition air strikes, began a major operation to "liberate the district of Nehem east of Sanaa". The area is a key route to the capital, which has been under Houthi control since 2014.
"The army and the resistance have managed to liberate a number of important military positions that had been controlled by the coup militias, most prominent of which is the Manara mount which overlooks the center of Nehem district," the agency quoted a military spokesman as saying.
Fighting was also reported on the Yemeni-Saudi border, where a Saudi border guard was killed by fire directed from the Yemeni side, the Saudi state news agency SPA said, citing a security spokesman.
A spokesman for the Saudi-led coalition accused the Houthis of escalating attacks along the border, where the alliance had scaled back its military operations to give the Yemeni peace talks a chance to succeed.
"The militias began military operations along the border after the suspension of the Yemeni consultations," the spokesman, General Ahmed al-Asseri, told the Saudi-owned al-Hadath television, referring to the Houthis. "The Houthi militias are trying to achieve gains on the ground to make up for political losses," he added.
The comments came after the UN special envoy, Ismail Ould Cheikh Ahmed announced that talks in Kuwait had been adjourned, promising they would resume at an unspecified venue within a month.
"We will leave Kuwait today, but peace consultations will continue. We will let the parties consult their leaders," he told a news conference.
Earlier in Sanaa, the Houthi-run sabanews.net news agency published the names of 10 officials it said would be on a political committee to run the country. The parties would rotate the position of president and vice president, who would be chosen from within the committee, the statement said.