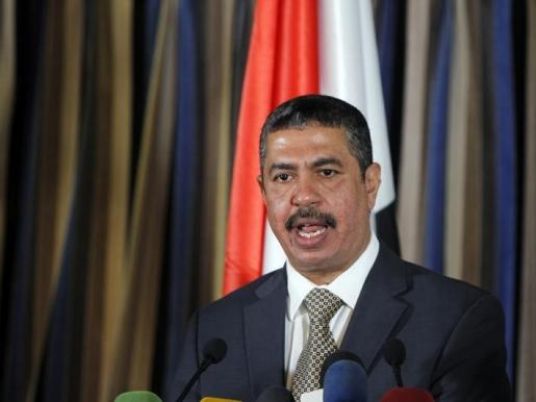 Yemeni Prime Minister Khaled Bahah arrived in Aden on Wednesday, his spokesman said, advancing efforts to re-establish an administration on home soil after months working from exile with Gulf Arab allies to battle Houthi control of the country.
Government spokesman Rajeh Badi said Bahah, who is also vice president, was accompanied by seven ministers when he arrived in Aden, where local fighters backed by Saudi-led forces drove the Houthi movement out in July.
Baha's return from Saudi Arabia follows that of several other Yemeni ministers who relocated to Aden from the kingdom in the weeks after the city's recapture. Bahah made a brief visit to Aden on Aug. 1.
"Khaled Bahah and the ministers who arrived with him are in Aden to stay permanently," Badi told Reuters.
The city of one million had been gripped by chaos and lawlessness since local fighters, including supporters of President Abd-Rabbu Mansour Hadi, drove the Houthis out.
Residents complain that local authorities have been slow in seeking to restore basic services and clean up debris and garbage that had accumulated on the streets since the Iranian-allied Houthis captured it after heavy fighting that began in March.
Residents also say that fighters from out of town, including some affiliated to al Qaeda, had been seen on the streets of the city raising fears that the city is being taking over by militants.
"The decision of the government to return to Aden has to be taken immediately before the collapse of the security situation and services," said Lutfi Shatara, a leader of Herak — a local political coalition seeking to restore the former South Yemen which merged with the northern part of the country in 1990.